The Sidney Hillman Foundation honors excellence in journalism in service of the common good.
Our awards and programs honor the legacy and vision of union pioneer and New Deal architect Sidney Hillman.
by Lindsay Beyerstein
Notes on journalism for the common good
more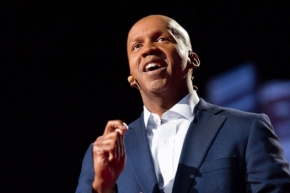 Watch our video to learn more about the man whose legacy we honor.
Sidney Awards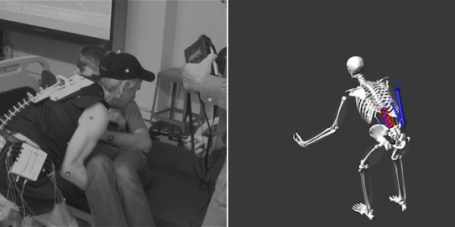 The Spine Research Institute at The Ohio State University
Hillman Prizes
U.S:
The Call for Entries for the 2015 Hillman Prize contest is now closed and judging is underway. Please join us for our annual celebration on May 5, 2015 in NYC.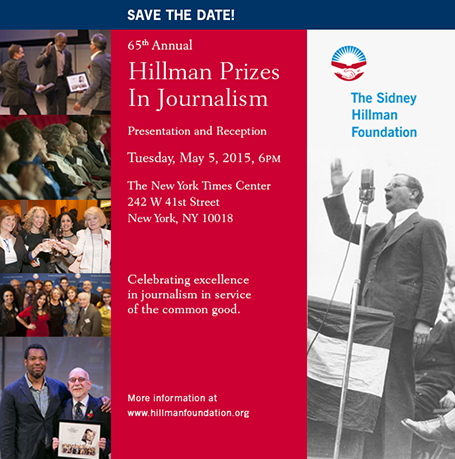 CANADA:
The 2015 Candian Hillman Prize celebration was a night to remember. Photos and videos of our March 12 Toronto ceremony are here.
New and Notable
On Jan 15, 2015, we co-sponsored an all-day conference with the Albert Shanker Institute and the American Prospect called "The American Labor Movement at a Crossroads: New Thinking, New Organizing, New Strategies". See more here.
On September 11, the Hillman Foundation hosted "Your Shirt Off Their Backs," a panel discussion on sweatshops, labor, and the global economy. See photos and video of the event.
In case you missed "Stuck in Segregation" at the Schomburg Center with Farai Chideya, Ta-Nehisi Coates, Richard Rothstein and Patrick Sharkey, you can watch the livestream video here, and download a PDF of Rothstein's "Segregation Never Really Ended: The Link Between Housing and Education" here.
Hillman hosted a preview screening of Slavery By Another Name with author Douglas Blackmon and director Sam Pollard, moderated by Gerry Hudson. Read about it here. See video of Q&A here.
E.J. Dionne received a special Hillman Award for Career Achievement. Photos and acceptance speech here.