George Barrett Award Judges
Mary Barrett Brewer, George Barrett's daughter, is a native Nashvillian. She received her undergraduate degree from Rhodes College in Memphis Tennessee in 1982 and her J.D. from Vanderbilt University School of Law in 1986.
In 1984, Mary worked for ACTWU under the tutelage of General Counsel Arthur Goldberg. She clerked for the Honorable Thomas A. Higgins, U.S. District Judge for the Middle District of Tennessee from 1986-1988. Upon completion of her federal clerkship, she practiced labor law with the Law Firm of Branstetter, Stranch and Jennings in Nashville before joining the Tennessee Supreme Court as a Staff Attorney from 1989-1991. Her legal work with the Supreme Court involved reviewing and researching issues of first impression before the Court.
In 1991, she joined the Nashville Department of Housing and Urban Development (HUD) office as an Attorney Advisor. As an Attorney Advisor, she was hired to do affirmative civil litigation and recover federal tax payer dollars from investors who had defrauded the federal government. Her work has continued with the Department over the years working with all program areas in the three Tennessee offices, Knoxville, Nashville and Memphis. She has provided legal advice to the Field Office Directors, Office of Multifamily Housing, Public and Indian Housing, Single Family, and Community Planning and Development. Her work with HUD also involves the Office of Healthcare Programs.
In 2010, she was appointed as the Associate Regionals Counsel for Housing Finance and Program for HUD for the State of Tennessee. She has continued her work at HUD as a public servant for over 26 years, marrying her social justice mission with her legal career, providing affordable housing.
She has attended The United States Sixth Circuit Judicial Conference for many years as a judicial delegate and is now a life member of this conference. In 2002, Ms. Brewer was inducted as a fellow of the Nashville Bar Foundation. She lives in Nashville with her husband Mark H. Brewer and they have three grown children, Matthew, Sarah Kate and Elizabeth.
---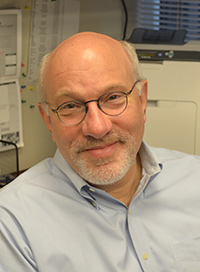 David Prouty is Counsel to Local 32BJ of the Service Employees International Union (SEIU) in New York, New York, and is also outside counsel to the Major League Baseball Players Association (MLBPA).
He was the MLBPA's General Counsel from 2013 – 2017, and Chief Labor Counsel of the MLBPA from 2008 – 2012. Prior to joining the MLBPA, he served from 2004–2008 as General Counsel of UNITE HERE, the union formed by the 2004 merger of UNITE, the Union of Needletrades, Industrial and Textile Employees, with HERE, the Hotel Employees and Restaurant Employees International Union, and as General Counsel of UNITE from 2001–2004. From 1986–2001, Mr. Prouty was Southern Regional Counsel for UNITE and its predecessor, the Amalgamated Clothing and Textile Workers Union (ACTWU) and litigated many of that union's landmark organizing cases including Fieldcrest Cannon, S. Lichtenberg, Tultex and Kmart.
He is a Fellow of the College of Labor and Employment Lawyers, a member of the Advisory Board of the Peggy Browning Fund and is a member and the former Union Chair of the ABA's Committee on Practice and Procedure Under the National Labor Relations Act. From 1997–1998, he was a member of the NLRB Union Advisory Panel established by then-NLRB Chairman William Gould. Prouty was an organizer/researcher for the American Federation of State, County and Municipal Employees (AFSCME) from 1980 – 1983. He received his undergraduate degree magna cum laude from Bowdoin College and his law degree cum laude from Harvard Law School.
---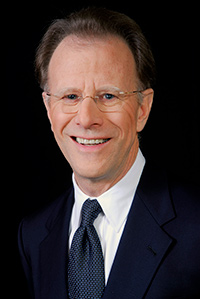 Lucas Guttentag is Professor of the Practice of Law at Stanford Law School and Robina Foundation Distinguished Senior Fellow and Senior Research Scholar at Yale Law School, where he teaches courses on immigration law, immigration administration, and constitutional litigation. He is the founder and former longtime national director of the American Civil Liberties Union (ACLU) Immigrants' Rights Project, which he led from 1985 to 2010. From 2014 to 2016, he was an immigration policy adviser in the Obama administration serving first as Senior Counselor to the Director of U.S. Citizenship and Immigration Services and then as Senior Counselor to the Secretary of Homeland Security.
For more than thirty years, Guttentag has engaged in complex civil rights, class action, and appellate litigation in federal courts throughout the United States, including successfully arguing a landmark case in the United States Supreme Court on the habeas courts rights of noncitizens. Under his leadership, the ACLU Immigrants' Rights Project became the country's premiere organization engaged in strategic litigation to protect and advance the rights of noncitizens. The IRP achieved major successes enforcing access to the courts, compelling reform of the asylum system, restricting immigration detention, enforcing due process in the removal process, battling private discrimination against noncitizens, and enjoining state and local anti-immigrant laws and practices.
After law school and before joining the ACLU, Guttentag clerked for federal district judge William Wayne Justice in Texas, practiced civil rights law in Los Angeles, and taught at Columbia Law School. He received his undergraduate degree in history with honors from the University of California at Berkeley and his J.D. cum laude from Harvard Law School.
---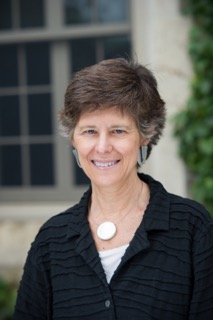 President Obama designated Wilma B. Liebman to be Chairman of the National Labor Relations Board (NLRB) on January 20, 2009. She served as Chairman until August 27, 2011, when her third term expired. Since then, she has been engaged in various advisory roles and consulting projects and has taught at several universities. She presently serves as a Visiting Distinguished Scholar at Rutgers University's School of Management and Labor Relations and as an adjunct at New York University Law School. She has also taught at Cornell University's Law School and Industrial and Labor Relations School, the University of Illinois' College of Law and the School of Labor and Employment Relations, and George Washington University Law School.
Ms. Liebman was first appointed to be a Member of the NLRB by President Clinton and was twice reappointed by President Bush. She was the third longest serving Member of the NLRB in its history. Prior to joining the NLRB, Ms. Liebman served for two years as Deputy Director of the Federal Mediation and Conciliation Service (FMCS) and for two years as Special Assistant to the Director. Prior to joining FMCS in January 1994, Ms. Liebman held positions as Labor Counsel for the International Union of Bricklayers and Allied Craftsmen, and Legal Counsel to the International Brotherhood of Teamsters.
---
Penda Hair is the Legal Director of Forward Justice, a nonpartisan law, policy, and strategy center dedicated to advancing racial, social and economic justice in the U.S. South.  She led the legal team for the North Carolina NAACP in a landmark voting rights case, NC NAACP v. McCrory, in which the Fourth Circuit Court of Appeals found that North Carolina's 2013 voting restrictions were designed with "surgical precision" intentionally to suppress the vote of African Americans. She is the former director of the Washington, DC office of the NAACP Legal Defense and Educational Fund and Founder and former Co-Director of Advancement Project. Hair is the author of the Rockefeller Foundation's report on innovative civil rights strategies, Louder Than Words: Lawyers, Communities, and the Struggle for Justice (2001). After graduating from Harvard Law School, she clerked for U.S. Court of Appeals Judge Wilfred Feinberg, and U.S. Supreme Court Justice Harry A. Blackmun.
---
Daniel J. Ratner (George Washington University, B.A., 1969, New School University, M.A., Economics, 1973, Brooklyn Law School, J.D., 1982) is a senior partner at Levy Ratner. He began his career in labor with twelve years as an organizer for 1199SEIU and the UAW. His legal career has spanned over 25 years, during which time he has represented a variety of unions in the profit and not-for-profit sectors, including the SEIU, Teamsters and the UAW. He currently serves as General Counsel to 1199SEIU, representing over 300,000 healthcare workers.
Ratner has litigated labor disputes extensively before the National Labor Relations Board (NLRB) and the federal courts. He was a member of the AFL-CIO national litigation team that established the health care bargaining unit rules through NLRB rule making and subsequent litigation up to the United States Supreme Court. He has participated in national oral arguments before the NLRB on the issues of RN supervisory status, independent contractor status, and joint employee status of agency workers. He is responsible for the legal victory that initially established the right of graduate teaching assistants to organize under the National Labor Relations Act.
Ratner has extensive negotiating experience in the profit and not-for-profit sectors. Among the agreements he has bargained is the master contract between 1199SEIU and the League of Voluntary Hospitals, a multi-billion dollar contract covering approximately 150,000 workers in over 100 hospitals and nursing homes.
---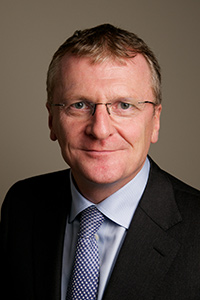 Peter Ward is a Senior Counsel practising in Dublin, Ireland, who specialises in employment law, trade union law and human rights law.
He is the chairperson of the Free Legal Advice Centres (FLAC), a non-governmental organisation of lawyers committed to promoting equal access to justice. As non-executive chairperson he presides over the board of the organisation which employs a staff of fifteen lawyers, researchers and administrators who carry out legal and social research, publish policy papers and law reform proposals, and pursue strategic litigation. The most recent FLAC test case resulted in legislative reform recognising the rights of transgender persons. This was the culmination of a fifteen year court battle asserting the rights of transgender persons under the European Convention for the Protection of Human Rights and Fundamental Freedoms.
He is a former Research Scholar at University College Dublin, Lecturer in Law at University College Cork, and member of the executive of the Irish Council for Civil Liberties.
He was Chairperson of the Employment Bar Association of Ireland from 2012 to 2014.
He was a founder of the Public Interest Law Alliance (PILA), a network of lawyers, NGOs and public bodies committed to the use of the legal process in the public interest.