May 29, 2014
Cambodia's Brothel-to-Sweatshop Pipeline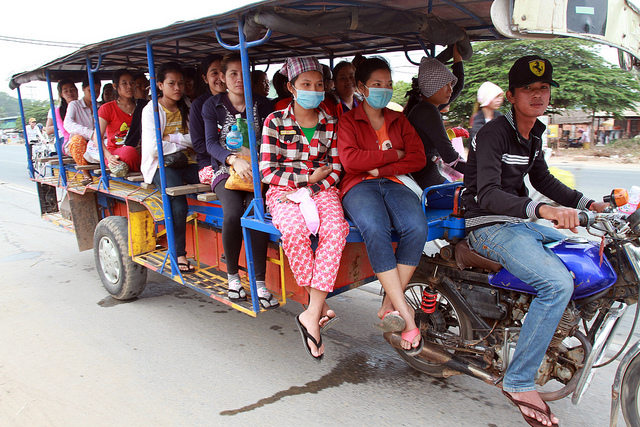 Investigative reporter Anne Elizabeth Moore explains that NGOs that puport to "rescue" women from prostitution in Cambodia actually channel them into garment industry sweatshops, under the smiling approval factory owners and international observers: 
Listen: I spent seven years researching and doing work in Cambodia, made concerted efforts to learn the language, developed a strong stomach and reliable sources, and honed my skills in investigative reporting before I could even understand what, really, anti-human trafficking NGOs do. What they do is normalize existent labor opportunities for women, however low the pay, dangerous the conditions, or abusive an environment they may be. And they shame women who reject such jobs. [Salon]
It's debateable whether these new jobs constitute rescue at all, and the tactics that some NGOs use to move workers from one sector to another can be coercive. 
[Photo credit: Garment workers in Cambodia on their way to work. World Bank, Creative Commons.]