August, 2023
Dave Jamieson wins August Sidney for Exposing Union-Busting Firms
Dave Jamieson of HuffPost wins the August Sidney Award for "Inside Corporate America's Favorite Union-Busting Firm," an installment of The Persuaders, a five-part series on the "union-avoidance" industry. 
From a generic stripmall in Oklahoma, the Labor Relations Institute (LRI) hooks up anti-union employers with "union-avoidance" consultants. The firm's clients include household names like Sysco, Hershey, and Dollar General. Employers disclosed $10 million in payments to LRI between 2020 and 2022, but the true figure may be much higher, as many companies fail to report their union-busting expenditures. 
Jamieson pieced together the secretive practices of the LRI by filing numerous freedom of information requests with the National Labor Relations Board (NLRB).
In the late nineties, the LRI ran afoul of regulators for paying federal employees for insider information about union drives. Today, LRI subcontractors charge hundreds of dollars an hour to disrupt organizing campaigns.
Increasingly, employers are retaining LRI before union drives even start. The consultants are responsible for running so-called captive audience meetings where employees are bombarded with anti-union talking points. Consultants also gather intelligence on where employees stand on the union, taking careful note of their apprehensions in order to exploit them. 
"This series sheds light on a major obstacle to forming a union," said Sidney judge Lindsay Beyerstein. "Jamieson has exposed a poorly-regulated industry that wields immense power over working people."
Dave Jamieson has been HuffPost's labor reporter since 2011. Before joining the D.C. bureau, he was a staff writer at Washington City Paper and a freelancer contributing to Slate, the New Republic, the Washington Post and Outside magazine, among other outlets.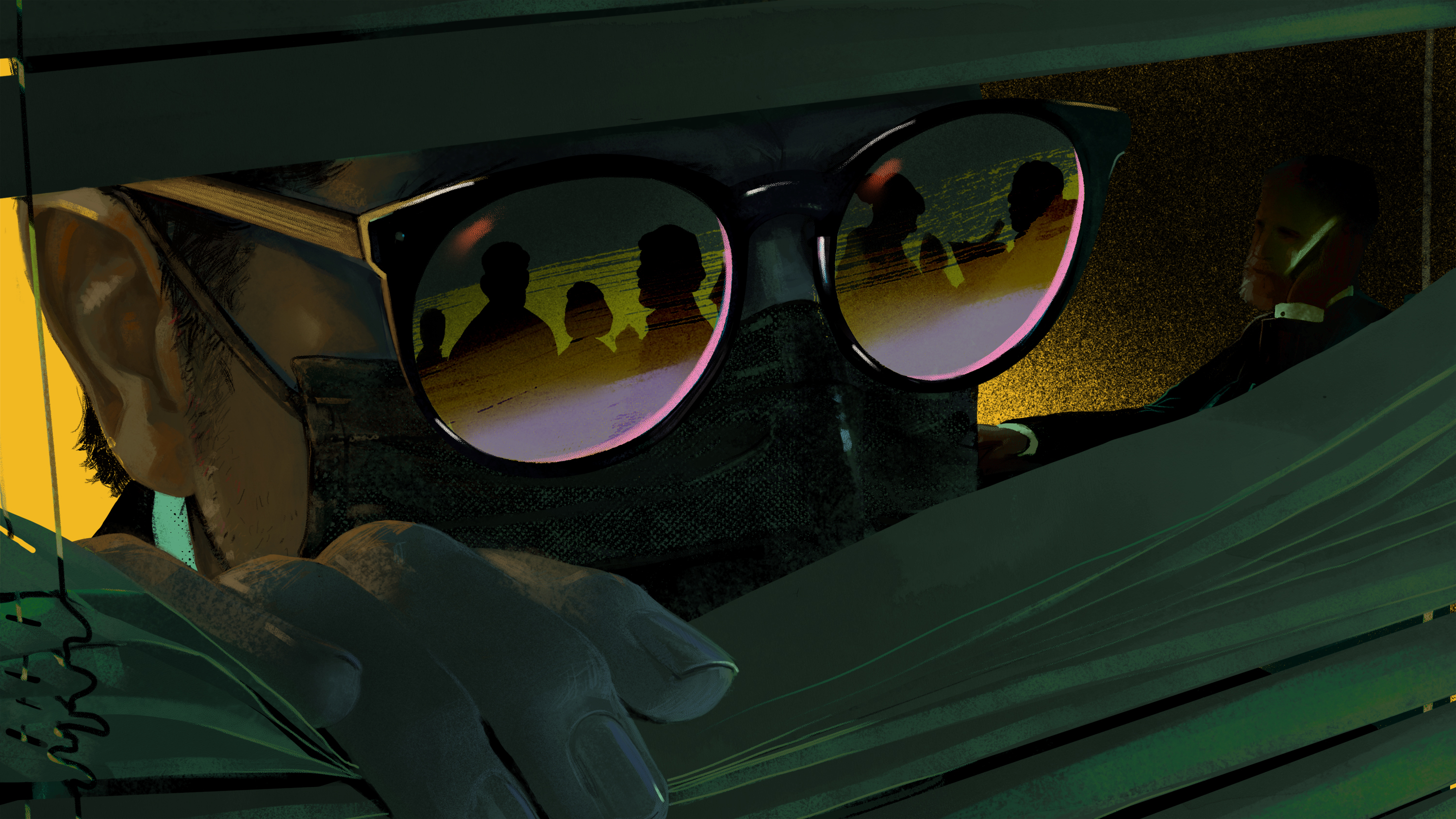 Story art: Zoe Van Dijk
Lindsay Beyerstein interviewed Dave Jamieson by email:
Q: How did you find out about the Labor Relations Institute and the role it plays in union-busting? 
A: I've been covering labor issues for about 12 years now, and I've come across the Labor Relations Institute and other firms like it many times while reporting on organizing campaigns. The firms and their consultants usually get just a brief mention in stories, so I wanted to write something deeper on them, showing the real work these consultants do and the inner workings of their industry. Most "persuaders," as the anti-union consultants are called, do not discuss their work with journalists. I relied primarily on documents I obtained through FOIA requests to show how the firms operate.
Q: How does the LRI relate to other firms in the union-avoidance industry?
A: LRI basically acts as a clearinghouse: Employers come to LRI when they want to defeat a union campaign, and LRI farms the work out to its network of consultants who are scattered all over the country, many of them former union organizers. The work pays very well. The going rate for a consultant is more than $3,000 per consultant per day now. Firms like LRI generally split those fees with their subcontractors, who are the ones actually doing the on-the-ground work against the union. I would say LRI has perfected this subcontracting system that's become really common across the persuader industry.
Q: What documents did you use to report out this story? 
A: All of the stories in this series were based on documents I got through FOIA requests to the National Labor Relations Board and the Labor Department. I basically went through a decade of labor board cases looking for any hearings where anti-union consultants had to testify, then I requested the transcripts and exhibits from those hearings. These were cases where consultants had to explain their work – and at times provide, under subpoena, their notes from anti-union campaigns – so the files were incredibly revealing. They really showed how the consultants are strategizing and mapping out the workplace so they can figure out how to get employees to vote against the union. 
Q: How did the head of LRI achieve such stature in the industry? 
A: The head of LRI, Phillip Wilson, wouldn't talk to me for my stories. Everyone in the industry who did speak to me told me he's a nice, respectable guy. I think that's partly why he's been so successful. This line of work has a reputation for being sort of bare-knuckle. Some consultants do get caught playing dirty or breaking the law. But Wilson comes off as professional and can brag that LRI has been around for decades and run hundreds of campaigns against unions. I think that's very attractive to companies that are trying to fight a union while limiting the bad PR that can come with it.
Q: Did anything funny or unusual happen while you were reporting this story?
A: The first story in the series ("Workers Wanted A Union. Then The Mysterious Men Showed Up.") was one of the strangest I've ever reported. In my research I found it was fairly common for anti-union consultants to withhold their last names from workers so that the workers can't research their backgrounds. But in this case the consultants used straight-up fictional names: "Jack Black" and "Aleks Green." There were so many allegations of illegal union-busting that a hearing was held and it was hard to keep everybody straight because of the fake names. As I reported the story it became clear that many people who encountered these guys never really understood who they were, at least not until everything came out in a public hearing. That story really underscored what a strange and lightly regulated industry this is.
Q: What did you learn from this piece that you'll carry forward to your next assignment? 
A: The series was a good reminder for me to just keep making records requests. Submitting FOIA's takes time and frankly they're usually a bust. You might wait years for the records and rarely do they turn up what you'd hoped for. But there's a lot of good narrative buried in them if you keep poking around. I'm lucky to work at HuffPost where they value deep dives and put resources into them. I started submitting my first records requests for this series about a year and a half ago, having no idea what the stories might end up looking like. But fortunately I had editors who encouraged me to pursue it and had the patience to wait and see whether the reporting would bear some fruit. I also had a fabulous art team that I knew would make the stories look great. That sort of collaboration is what makes this job so much fun.