Sol Stetin Award Judges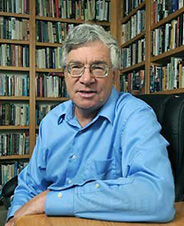 Nelson Lichtenstein directs the Center for the Study of Work, Labor, and Democracy at University of California, Santa Barbara where he is Distinguished Professor of History. He is the author or editor of 17 books, including a biography of the labor leader Walter Reuther, a history of Wal-Mart, and State of the Union: A Century of American Labor (2002, 2013 revised). His most recent books are edited works: Beyond the New Deal Order (2019); Achieving Workers' Rights in the Global Economy (2016); The Port Huron Statement: Sources and legacies of the New Left's Founding Manifesto (2015); The ILO from Geneva to the Pacific Rim (2015); A Contest of Ideas: Capital, Politics and Labor (2013); The Right and Labor in America: Politics, Ideology, and Imagination (2012); and American Capitalism: Social Thought and Political Economy in the Twentieth Century (2006).
Professor Lichtenstein has held fellowships from the National Endowment for the Humanities, the Rockefeller and Guggenheim Foundations, the University of California, and from the Fulbright Commission and the Oregon Center for the Humanities. In 2008, he was elected to the Society of American Historians, and he is the recipient of the 2012 Sol Stetin Award for Labor History. His reviews and opinion pieces have appeared in The Los Angeles Times, The New York Times, Dissent, Jacobin, New Labor Forum, American Prospect and academic journals. Reporters often seek his comments when they write on labor, politics, and supply chain issues.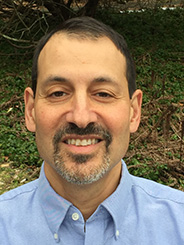 David Melman has been the elected Manager of the Pennsylvania Joint Board of Workers United, a division of SEIU, since 1999. He also serves as an Executive Vice President of Workers United.  He has represented union members and negotiated contracts in a wide variety of fields, including apparel production, distribution centers, chemical manufacturing, health insurance, food service, hotels, municipal employees, and school district employees.  Prior to working in Pennsylvania, he was the executive assistant to the President of the predecessor unions of Workers United, the International Ladies Garment Workers Union and UNITE. He has a B.A. in History from Oberlin College and a M.S. Industrial & Labor Relations from Cornell University/Baruch College.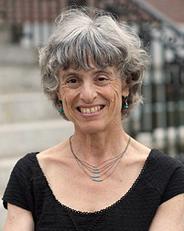 Ruth Milkman is a sociologist of labor and labor movements who has written on a variety of topics involving work and organized labor in the United States, past and present. Her early research focused on the impacts on U.S. women workers of economic crisis and war in the 1930s and 1940s. She went on to study the restructuring of the U.S. automobile industry and its impact on workers and their union in the 1980s and 1990s; in that period she also analyzed the labor practices of Japanese-owned factories in California. More recently she has written extensively about low-wage immigrant workers, analyzing their employment conditions as well as the dynamics of immigrant labor organizing. She co-authored a 2013 study of California's paid family leave program, focusing on its impact on employers and workers. She served as the 2016 President of the American Sociological Association. She has also conducted policy-oriented research on such topics as wage theft, unionization trends, paid sick leave, and the aging workforce.  After 21 years as a sociology professor at UCLA, where she directed the Institute for Research on Labor and Employment from 2001 to 2008, she returned to New York City in 2010.  She is currently Distinguished Professor of Sociology at the CUNY Graduate Center and at the CUNY School of Labor and Urban Studies, where she teaches Labor Studies and also serves as Research Director.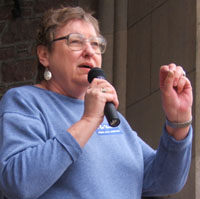 Joan Suarez went to work for the Amalgamated Clothing Workers of America as an Education Representative in 1962. She found her life-long niche as a labor and community organizer in San Antonio, Texas before returning to St. Louis, Missouri, as Southwest Regional Director and International Vice President for UNITE!, where she continued to serve until her retirement in 2002. She is currently the Executive Director of Bread & Roses Missouri and the founding chair of the Missouri Immigrant & Refugees Advocates, both spin-off organizations of Missouri Jobs With Justice.