December, 2018
Miami Herald wins December Sidney for Exposing Alex Acosta's Sweetheart Deal with Multimillionaire Sex Offender
Julie K. Brown and Emily Michot of the Miami Herald win the December Sidney for "Perversion of Justice," a devastating five-part series that exposes the incredible deal that then-US Attorney and future labor secretary Alex Acosta struck with child sex predator Jeffrey Epstein.
Eccentric hedge fund mogul Epstein enticed scores of teenage girls from troubled homes–some as young as 13—into a cult-like network to sexually service himself and his powerful friends. Future president Donald Trump, former president Bill Clinton, lawyer Alan Dershowitz, Prince Andrew and stage magician David Copperfield all partied with Epstein.
Epstein's crimes could easily have sent him to prison for life, but the multimillionaire served just 13 months in jail thanks to a non-prosecution agreement he struck with Acosta. Epstein didn't even have to spend his days behind bars. He was allowed to spend 12 hours six days a week in his own office under "work release" privileges that, as a registered sex offender, he shouldn't have qualified for.
Epstein was allowed to plead guilty to two state-level prostitution offenses even though sex with these underage girls was legally rape. Acosta's deal made federal sex trafficking charges disappear. The agreement shut down an FBI probe that might have uncovered still more of Epstein's victims. The deal also granted immunity to any possible co-conspirators, a proviso that seemed to protect the powerful men Epstein partied with.
Epstein's victims allege that Acosta illegally conspired with Epstein to hide the deal from them.
Reporter Julie K. Brown and videographer Emily Michot spent a year reporting this story under the guidance of investigations editor Casey Frank. They identified 80 of Epstein's victims and ultimately convinced four women to tell their stories on the record.
"As Secretary of Labor, Acosta is responsible for safeguarding the wellbeing of workers and guarding against human trafficking," said Sidney judge Lindsay Beyerstein. "It's shocking to think that someone who gave a child rapist a slap on the wrist occupies that position of trust."
Julie K. Brown is an investigative reporter with the Miami Herald. During her 25-year career, she has worked as a general assignment reporter, crime and courts reporter, education reporter, night city editor, enterprise editor and a member of the Herald's Investigative Team. She has won numerous journalism awards including a Polk Award.
Emily Michot has been a photographer and videographer for the Miami Herald for the past 23 years. She has contributed to multiple award-winning projects at the Herald. She is two-time finalist for a Pulitzer Prize.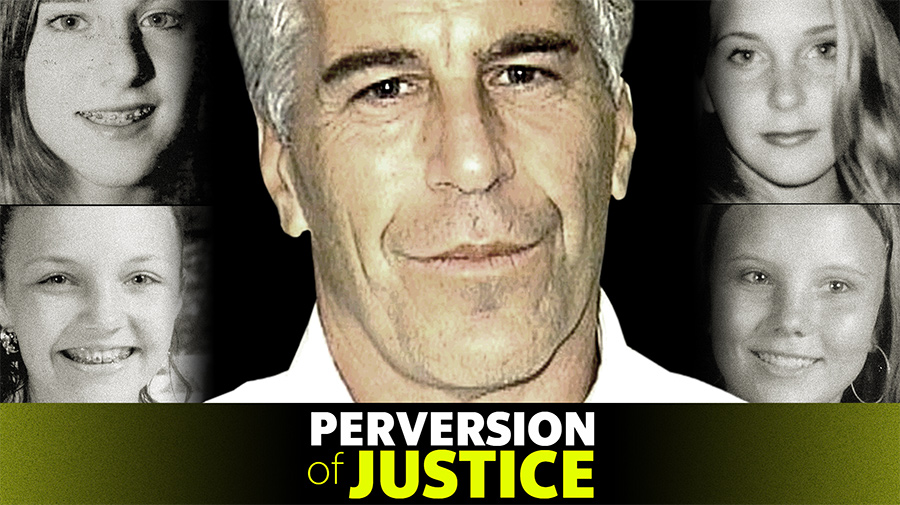 The Miami Herald
Lindsay Beyerstein interviewed Julie K. Brown by email:
Q: How did you become interested in Alex Acosta's role in Jeffrey Epstein's plea deal?
A: A lot had been written over the years about Jeffrey Epstein's "sweetheart deal,'' and I, like a lot of other reporters, always wondered if there was more to the story. When Acosta was nominated by President Trump as labor secretary in 2017, I decided it was time to take another look at the case. I began re-examining all the records and files – as well as thousands of court documents that were part of the discovery in more than two dozen civil lawsuits filed over the past decade. Those lawsuits revealed details that had never been known before, shedding new light on how Acosta had a direct role – not only in shaping the deal – but also in deliberately concealing it from Epstein's victims, from the media and from the public.
I also reached out to Epstein's victims. A decade after the case, many new victims had come forward. They were now in their late 20s and early 30s, and most had never been able to recover from the trauma they experienced, not only as a result of being abused, but also as a result of the way they were treated by prosecutors. I wanted to try to tell a story about them, giving them a voice to how they felt betrayed by Acosta and other people in the criminal justice system who treated them as prostitutes, and never fully understood that they were victims.  
Q: Tell us about the impact your story has had so far?
A: Mr. Acosta had been a rising star in the Republican Party who, I believed, had never fully addressed the real issues concerning his handling of the case. Certainly, his answers didn't satisfy his victims, who felt he had failed in his duty to hold Epstein and his accomplices accountable. As a result of the story so far, Acosta – once on a short list to become U.S. Attorney General – is now under the microscope. He is no longer considered a contender for the A.G. post, and several editorials have called for his resignation. More than two dozen lawmakers have asked for an investigation by the Justice Department's inspector general into his handling of the case.
Q: Epstein's victims have suffered a great deal, first at the hands of their rapist and later at the hands of the justice system. Was it difficult to convince them to come forward?
A: I identified 80 victims, and was able to locate 60 of them. I reached out to most of them, by email, letter and through their attorneys. I was only able to convince eight of them to talk, and only four on the record. Most expressed their desire to heal, and the fact that, after 10 years, they still feel anger and shame about what happened. They did not want to relive this pain all over again and most believed that even if they went public, Mr. Epstein would continue to be protected – and their voices would not do anything to change what happened.
Emily Michot, my reporting partner and videographer, and I were able to convince the four women who spoke to us on the record that we were not just going to do what other journalists had done before – but we were going to thoroughly examine the case history through the prism of how the decisions of prosecutors affected them and sabotaged their efforts to get justice.
Q: You found that Acosta's deal with Epstein may have been illegal in certain respects. Can you elaborate on why Acosta's agreement may have been illegal?
A: The federal Crime Victims' Rights Act outlines how victims of crimes have a right to be heard as part of the criminal justice process. Among other things, they have a right to be notified of plea agreements and when the defendant will be sentenced. Not only did prosecutors fail to adhere to that law, but they worked hand-in-hand with Epstein's attorneys to keep the deal secret from both Epstein's victims and the public. The Government, years later, admitted that this is what they did.
Q: You accumulated a treasure trove of documents for this investigation. Can you talk about one or two of the most important items and what you learned from them?
A: The two most important documents were (1) the non-prosecution agreement itself, which in vague language outlined the real crimes that Epstein had committed (sex trafficking) as well as the fact that there are an untold number of unidentified accomplices who received immunity as a result of this deal. That means the public may never know the full scope of Epstein's crimes and how many other people were involved. (2) A recently released FBI document showed that Epstein's crimes went far beyond Florida, and that witnesses and victims were being identified across the United States and around the world. The document showed that when the deal was executed, it shut down an FBI investigation which may have revealed a larger global sex trafficking network.
Q: What did you learn from this investigation that you will carry with you to your next project?  
A: There were a lot of small details I found in court records during this project that I set aside for lack of time and space in the story. In the future, I will keep a better accounting of them as I do my research, so that I can find a way to include them in the story, or to explore them as part of a follow.
Q: Did anything unexpected or unusual happen in the course of reporting this story?
A. The lead detective in the story, whom I was able to convince to talk to me – and had never before given an interview – died a couple of weeks after our interview. I felt very grateful that I was able to talk to him because this case had haunted him his entire career and he had a lot to say about how it was handled by prosecutors.