February, 2023
Greenville News Wins February Sidney Award for Revealing the Heavy Cost of Gentrification
Fred Clasen-Kelly, Carol Motsinger, and Macon Atkinson win the February Sidney Award for exposing the hidden toll of Greenville, South Carolina's celebrated urban renewal program on the city's Black community. The deeply-reported feature was the result of a partnership between the Greenville News and researchers at Furman University. The history of Greenville's Unity Park becomes a microcosm of money, race, and betrayal. 
In 1924, Greenville voters approved a bond to build a park accessible to Black residents of the segregated city. That was the first in a string of broken promises. Instead of a park, the city turned the land into a police shooting range, and later into a toxic dumping ground. Almost a century later, the mayor announced that he had finally kept the promise to the city's Black residents by building Unity Park, but it came at a heavy cost to the Black residents who can no longer afford to live there. 
The park is the crown jewel of Greenville's celebrated urban renewal efforts which have attracted out-of-state corporations and affluent white professionals to the city. The investigation reveals how a beautiful park actually harmed the neighborhood's longtime Black residents by driving up rents and absorbing tax dollars that could have met more urgent needs. The Black population plummeted in the decade before the park opened, as developers started buying up land around the planned green space. The city promised to build more affordable housing but so far that promise has also gone unfulfilled. 
"This story shows how gentrification can be disguised as equity," said Sidney judge Lindsay Beyerstein, "Working people are being priced out of their own city." 
Fred Clasen-Kelly reports enterprise and investigative articles focused on the South from Charlotte, North Carolina, for Kaiser Health News. Previously, he wrote about housing, racial inequality, and social justice in the Carolinas, Georgia, and Virginia for the USA Today Network and was on The Charlotte Observer's investigation team. Find him on Twitter @fred_ckelly.
Carol Motsinger is the storytelling editor for USA Today Network's South region. A graduate of the University of Maryland, Carol has been a journalist for more than 15 years, with the majority of her work focusing on narrative writing and compelling storytelling. She was a part of the Cincinnati Enquirer's Pulitzer Prize-winning "Seven Days of Heroin" project. Find her on Twitter @carolemotsinger.
Macon Atkinson covers City Hall and downtown for The Greenville News. She's a North Carolina native and proud Appalachian State grad. Find her on Twitter @maconatkinson. 
Key contributors to the Cost of Unity series included: William Ramsey (planning, editing); Jessica Gallagher (reporting, photography, videography); McKenzie Lange (photography); Lillia Callum-Penso (reporting); Angelia Davis (reporting); Genna Contino (reporting); Forrest Briggs (photography); Gabe Whisnant (editing); Chalmers Rogland (fact-checking); Kathryn Casteel (fact-checking); Gannett South Audience Team (social media, digital promotion).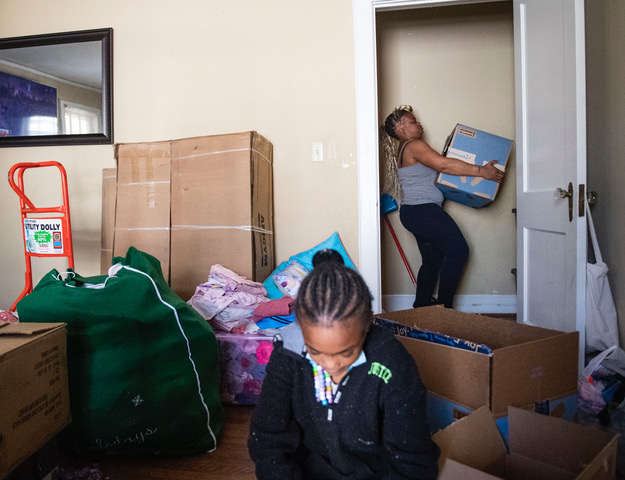 Photo: Greenville News
Lindsay Beyerstein interviewed Fred Clasen-Kelly, Carol Motsinger, and Macon Atkinson by email:
Q: Tell us about the collaboration with Furman University. How did it come about, and what did you learn from it?
CM: Ken Kolb, a professor at Furman University, and Fred Clasen-Kelly connected because of our project about redlining and Section 8 housing failures. Clasen-Kelly was the regional investigative reporter at the time for USA TODAY Network-Southeast. We started talking about the affordable housing crisis in Greenville and those conversations led to the creation of the partnership.
We leveraged both of our institutional expertise. Furman provided sophisticated data analysis and mapping, while we focused on investigating how we got here, as well as connecting with powerful community voices and experiences that demonstrate to our readers what is at stake.
The Furman findings helped us refine our investigation. We also asked them to help us research the areas we decided to focus on after connecting with people impacted by displacement. For instance, they provided a more in-depth analysis of the one-mile radius around Unity Park after we discovered the majority of our sources had a connection to that geographic area.
My lesson? Instead of curbing our ambition as a newsroom, we should look to community experts to help us elevate our reporting and buttress our findings. We should think creatively about how to produce the most compelling stories for our community rather than dwell on the resources we don't have.
Q: Has the city government of Greenville always been majority white, or did political power shift with demographic trends? 
MA: The city government has always been majority white.
Q: Why had nothing been done to develop the $8 million parcel of land the city council set aside for affordable housing? 
MA and FK: It's unclear. We are still investigating this question. What is clear is that low-income housing has not been a real priority for city action in the past. In this case, local policies like tax credit moratoriums likely delayed the process. Global forces, like lumber shortages and skyrocketing prices, also may have contributed.
The Greenville Housing Fund, which is in charge of the project, said they've been working to lock down funding like state housing tax credits before they build.
Q: Can you describe some of the ways in which building the park left Greenville's poorer residents worse off? 
MA, FK, CM: Decades of inequitable investment in the area around Unity Park primed the neighborhoods for gentrification. The influx of public and private investment tied to the park priced out poorer residents from housing and new amenities that don't cater to them.
Officials also made decisions to pay for park expenses instead of other needs throughout the city, such as infrastructure, which was already lacking in historic Black neighborhoods or amenities that both residents and tourists can use. The park also became a political priority, meaning that its planning and completion became the focus of much of the city's agenda, as well as civic leaders' fundraising efforts. What else could city leadership accomplish if the park wasn't a priority for a decade?
The consequences of gentrification are also quite personal. We met so many families who are living what academic research establishes about how unstable housing damages daily life and opportunities. It's almost impossible to measure how different life might have been for some of these folks.
Gentrification contributed to families moving far away from school, work and community support systems. This impacts everything, from income opportunities to people's health.
Q: What did you learn from this investigation that you'll carry forward to your next assignment?
MA: I learned to do your homework and to handle political opposition with conviction and poise.
CM: My belief that building the story around the human experience was reinforced by the impact and reader reaction to this project.
We tried something new with the publication roll-out, too, that was a great lesson. We decided to first share with our readers some of the individual stories before publishing the full project two days later.
People responded immediately. The day Sharon Logan's piece was published, folks flocked to a city council meeting to ask, "Why are we not a city where a person like Sharon can find housing?" I believe that compassionate storytelling drives people to action, but was still so shocked to see that unfold at a meeting just hours after a story was published. We are so grateful that our community sources let us into their lives and trusted us to tell intimate, unflinching stories. I will continue to honor the trust of people who share the most vulnerable aspects of their lives with us.
Q: Do you think it's possible to undertake an urban revitalization program in a way that benefits everyone? 
MA, FK, CM: Yes. This is a complex question and answer. But we heard one thing repeatedly from experts we believe applies to all communities: The voices of the people living in these communities need to be centered in the planning. Their desires and wants should lead the approach. The neighborhood surrounding Unity Park, for instance, shared that they wanted a grocery store. Because of Greenville's large racial economic divide, affordable housing also needs to be a priority, first on the list, of any revitalization program. Otherwise, experts say that it's nearly impossible for many longtime residents in these communities to remain anchored there.