September, 2021
Jane Mayer wins September Sidney for Revealing the Republican Megabucks Behind the Big Lie of Election Fraud
Jane Mayer of the New Yorker wins the September Sidney Award for exposing the network of Republican funders who are pushing the Big Lie of election fraud in the 2020 presidential election and beyond. 
Mayer travelled to Arizona to observe the fraudulent "forensic audit" of Arizona's presidential election. Joe Biden won Arizona in 2020 and the state's Republican governor certified the result. Then-president Donald Trump baselessly alleged fraud as soon as Fox News called the swing state for Biden. The results in Maricopa County, where most Arizonans live, had already stood up to four audits when the Republican president of the Arizona state senate turned the ballots over to an obscure and unqualified private firm called Cyber Ninjas.
Mayer watched from the bleachers of a stadium while officials examined ballots for microscopic traces of bamboo (which they hoped would reveal Chinese election interference) and pored over the creases on mail-in ballots. This farcical process was underwritten by $5.7 million in private funds, mostly from out-of-state donors like Trump confidante Patrick Byrne. 
"It's tempting to dismiss the Arizona audit as a farce," said Sidney judge Lindsay Beyerstein, "But Mayer sees past the buffoonery to expose the underlying assault on democracy by wealthy Republican donors."
The goal of the audit, Mayer explains, is to manufacture a false narrative of election fraud that will bolster Republican bids to disenfranchise more voters in the name of election security. This effort is spearheaded by conservative groups including the Heritage Foundation, the American Legislative Exchange Council (ALEC), and FreedomWorks. These groups, in turn, are funded by the Milwaukee-based Lynde and Harry Bradley Foundation, which Mayer describes as an "extraordinary force in persuading mainstream Republicans to support radical challenges to election rules." To this end, the foundation has forked out $18 million since 2012. Mayer identifies former Trump attorney Cleta Mitchell as the mastermind behind the Bradley Foundatin's war on voting. Mitchell parted ways with her law firm after it was revealed that she played a key role in a secretly recorded call in which Trump told Georgia officials that it was a "criminal offense" if they didn't "find" 11,780 more votes for him. 
"I was surprised to discover such a strong money trail leading into the heart of the Republican Establishment, lying behind Trump's big lie that election fraud is rampant in America," said Mayer in our Backstory interview. "The money trail that funds the spread of such lies leads right into the boardrooms of many of the biggest and richest conservative foundations and think tanks in the country."
Jane Mayer has been a staff writer at The New Yorker since 1995. She is the author of several critically-acclaimed books. Her work has garnered numerous awards including the George Polk Prize, the I.F. Stone Medal for Journalistic Independence, the Frances Perkins Prize for Courage, the Hillman Prize, and a Sidney Award.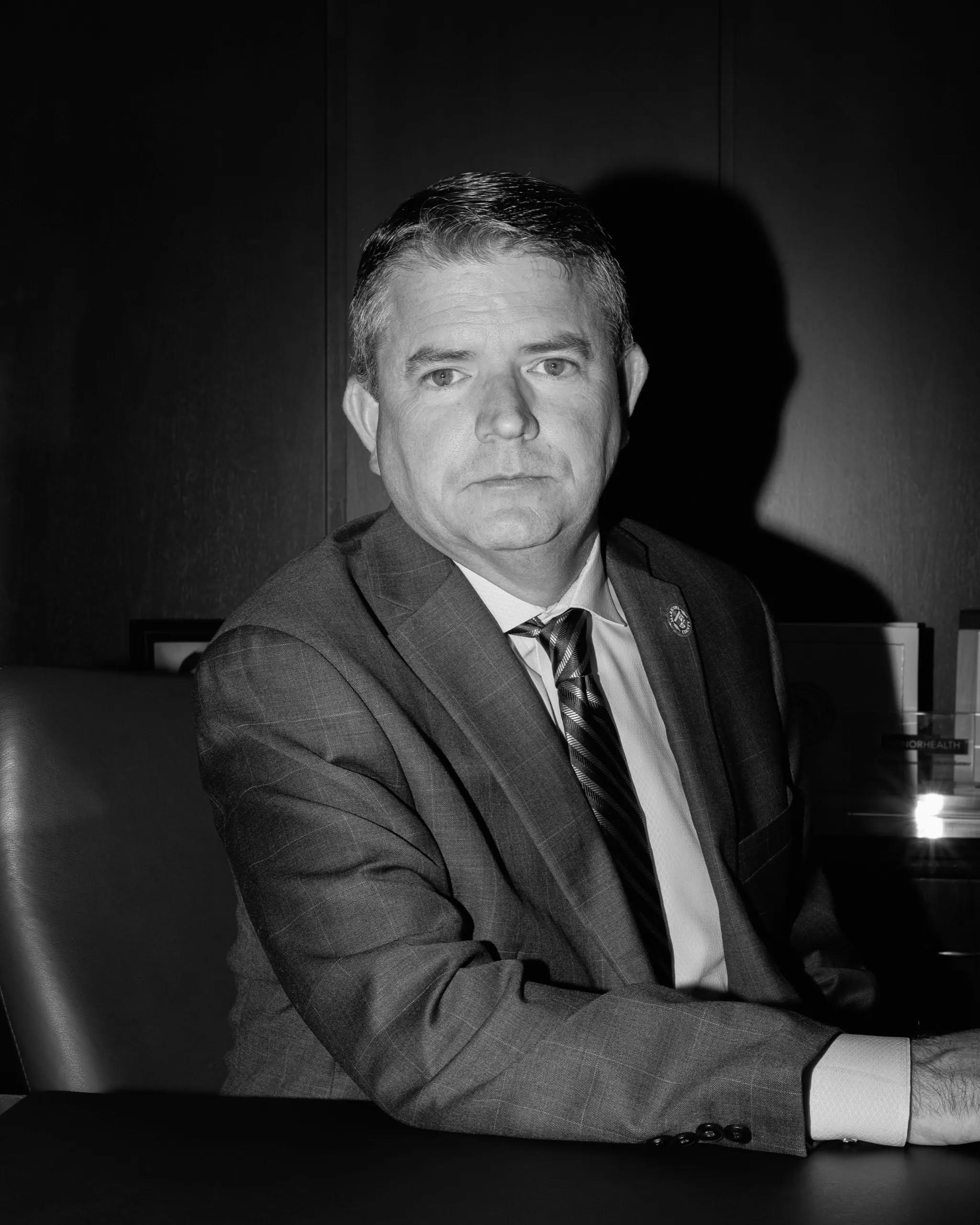 Stephen Ross Goldstein for The New Yorker
Lindsay Beyerstein interviewed Jane Mayer by email:
Q: Bring us up to date on the Arizona "audit." Where are they now? Is there any end in sight? 
A: The Arizona 'audit' – which began last April and was originally supposed to be done in 60 days – is ostensibly going to release its results very soon. But by now, the process has been shown to be so tainted by partisanship and ineptitude, its findings will have little if any credibility beyond the Republican base. One Republican gubernatorial candidate in the state, the former local Fox News anchor Kari Lake, however isn't waiting for the official results. She's already claimed while campaigning that the audit will "prove" Trump won the state's 2020 election, which in fact, he lost.
Q: The U.S. Department of Justice has warned that unqualified private elections "auditors" could face criminal charges if they don't follow federal audit rules. Could the Cyber Ninja auditors face charges?
A: The DOJ has basically rattled its sword but so far taken no visible action. It issued a memo warning against private audits, and stressing that federal law requires strict chain of custody protocols for election materials. The auditors in Arizona have been accused of numerous irregularities that might violate this legal standard but whether the Justice Department will pursue these further is unclear. 
Q: Are there any Arizona laws or federal laws that limit who can be put in charge of auditing an election? Or can officials assign the task to whomever they want?
A: The Republican leadership of the Arizona senate ignored its own rules – and simply by fiat initiated the audit, so it appears there are no meaningful guardrails in the state.
Q. How does the Cyber Ninja audit fit into the Republican Party's overall political strategy?
A: In the face of demographic changes that threaten the GOP's ability to win elections on the merits, the party is turning to anti-democratic tactics such as restricting who can vote, and making false claims of fraud in order to undermine opponents' victories, and potentially lay the groundwork to subvert the results. This is a national strategy. Arizona is just a test case.
Q: Is it fair to say that the goal of the Cyber Ninja audit is to create a false narrative of election fraud that builds support for more restrictive voting laws? 
A: Yes, and that false narrative is being copied in other states, where there are also now calls for audits, as well as many new restrictions being imposed on voting.
Q: Election law expert Richard Hasen told you that he's worried that Republicans are moving from voter suppression to active election interference and that he's worried that officials are being installed who will alter vote counts. Who does he have in mind, and how does he think they might go about that?
A: One example of the kind of potential election subversion that Professor Hasen fears has been on exhibit in Arizona. During the past legislative session, one member of the Republican majority introduced a bill that would have enabled the legislature to override the popular vote in presidential elections. All it would have taken would be a majority of the legislators claiming that there had been irregularities in the election. The bill didn't pass, but it is the forerunner of a legal theory that is gaining momentum in far-right Republican circles. Hasen believes that if challenged, such legislation might be upheld by today's Supreme Court.
Q: Can you summarize the main funders behind the Arizona audit?
A: Over 97% of the Arizona audit's costs were paid for by private donations raised by five groups, all of which were led by promoters of Trump's lie that the 2020 election was stolen. The leaders of these dark money groups included Michael Flynn, Trump's former National Security adviser, Sidney Powell, Trump's former lawyer, and Patrick Byrne, the former CEO of Overstock.com. In other words, the audit was funded by Trump's inner circle of supporters, which made it utterly lacking in professional political independence.
Q: Describe the role that physical intimidation and paramilitary forces played in the 2020 Arizona presidential election.
A: Among the shocking details I found were that even local Republican officials in Arizona who challenged Trump's Big Lie faced unconscionable physical intimidation, including threats to their own and their family's security, and in one instance an intimidating visit from a member of the national Republican National Committee, telling him to stop speaking out against Trump's false claims of election fraud, and to fall in line.
Q: What was the most unexpected thing you learned in the course of reporting this piece? 
A: I was surprised to discover such a strong money trail leading into the heart of the Republican Establishment, lying behind Trump's big lie that election fraud is rampant in America. The money trail that funds the spread of such lies leads right into the boardrooms of many of the biggest and richest conservative foundations and think tanks in the country. The directors of these nonprofit organizations include extraordinarily high-profile, successful and wealthy people who might be expected to distance themselves from Trump's lies, but instead they appear to be exploiting these anti-democratic falsehoods to stay in power.