2012 Hillman Prize for Newspaper Journalism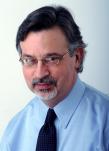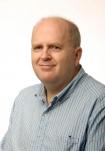 Heather Vogell, Alan Judd, John Perry
The Atlanta Schools Cheating Scandal
The Atlanta Journal Constitution
Heather Vogell, watchdog reporter
Vogell came to the Atlanta Journal Constitution in 2005. She has reported on suspect graduation rates, grade inflation and Georgia's flawed student data system, in addition to falsified test scores. She has also written for newspapers in North Carolina, Illinois and Connecticut. Her stories on the death penalty and child welfare failures have won local and national awards.
Alan Judd, watchdog reporter
Judd has been a reporter for the Atlanta Journal Constitution since 1999, after working for newspapers in Kentucky and Florida. As a member of the AJC's investigative team, he has won national and regional awards for articles about patient deaths in Georgia's mental health system and about state laws that enable predatory lenders.
John Perry, database specialist
Since Perry came to the Atlanta Journal Constitution in 2007, his analysis of government databases has resulted in stories about unusual jumps in state test scores, problems with individual health insurance coverage, and the effect of subprime lending on home foreclosure rates. Before moving to Atlanta, Perry was a Senior Fellow at the Center for Public Integrity in Washington DC.
---
For nearly ten years, Atlanta's civic and public leaders trumpeted the "remarkable transformation" of the city's low performing schools. Their evidence was the dramatic improvement in standardized test scores.
But a close reading of these test scores done by the Atlanta Journal Constitution, revealed that this transformation wasn't quite so remarkable after all. In an outstanding and highly readable series of articles, investigative reporters Heather Vogell and Alan Judd dug into suspicious rates of test erasures to expose what is now considered the largest academic fraud in the history of this country. Their series tells a story of cheating and corruption rubber-stamped by those at the top of the school system, and aided by the business community. Students were forced into remedial instruction for scores they did not know were fraudulent, and teachers who tried to expose the cheating were silenced.
Their work encapsulates the best of what reporting can do-deep statistical analysis (done by John Perry) and shoe-leather reporting which combined to reveal deep corruption and repeated cover-ups. It sparked national conversations about the underside of policies like No Child Left Behind, and showed that the money and politics of education ran roughshod over Atlanta's schoolchildren.
The AJC's exposure of widespread, systemic cheating in the Atlanta Public Schools transformed how the general public understands the national debate over school reform," said Hillman judge Katrina vanden Heuvel.
The reporters greatly benefitted from the fact that they were supported by a daily newspaper with the power to return to a story each day, week and month and keep the pressure on. Powerful players in the corporate community who had invested time and money into the narrative of a revolution in urban education came after executives at the newspaper to quash the story. They implied pursuing the story could be bad for the AJC's bottom line, too. Yet rather than bend, the paper stood by its reporters as they sought to fulfill what Editor Kevin G. Riley calls simple goals: Get the story. Keep at it. Get it right.