Canadian Hillman Prize: 2020–2021 Judges

Bonnie Brown is a long-time journalist at CBC.  She has produced radio and television documentaries for The Sunday Edition, The National, The Magazine, and worked as a news producer at The World at Six.  She is the recipient of the Canadian Bar Association's 2013 Stephen Hanson Award for Excellence in Journalism, and her investigative work on justice issues has been nominated and short-listed for other national prizes.  Now based in Toronto, Bonnie was born and raised in Winnipeg, studied French at the University of Winnipeg, and has a law degree from McGill University.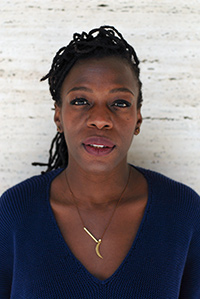 Garvia Bailey is an arts journalist, broadcaster and producer. She has accumulated close to 20 years as a local and national radio host, commentator and producer for the CBC and most recently with JazzFM91 in Toronto. Garvia was a producer on a myriad of award-winning documentary teams throughout her tenure at the CBC. She was a regular contributor to CBC Radio's Metro Morning and a contributor at cbcmusic.ca, CBC Television and continues to provide commentary on the CBC flagship news program, The National. Her work has been featured on CBC Radio's Tapestry, Sunday Edition and Out in the Open. Garvia provides leadership on several boards around social justice issues and is currently working on her own major photo/storytelling exhibit with Toronto based Black Artist in Dialogue (BAND). Additionally, she is a producer and consultant with the award-winning multi-media production company Pop Sandbox.  

Tony Burman is former head of Al Jazeera English and CBC News, and, until recently, taught at Ryerson University's  School of Journalism. He also writes a weekly column on world affairs for The Toronto Star. While Managing Director of Al Jazeera English in Qatar from 2008–10, the network's worldwide audience reach more than doubled to 220 million households. In October 2009, Arabian Business Magazine named him the second most influential non-Arab in the Arab world. Before Al Jazeera, he spent more than three decades as an award-winning news and documentary producer at CBC news and current affairs — working in more than 30 countries — including seven years as its editor-in-chief.