2013 Hillman Prize for Broadcast Journalism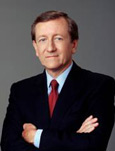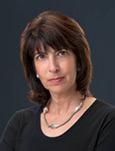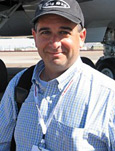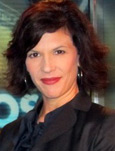 Brian Ross, Rhonda Schwartz, Matthew Mosk and Cindy Galli
"Brian Ross Investigates: Tragedy In Bangladesh"
Nightline, World News and
ABCN

ews.com
March/November 2012


Brian Ross – Chief Investigative Correspondent
Brian Ross is one of the most honored and respected journalists in the country. As ABC News Chief Investigative Correspondent, he reports for "World News with Diane Sawyer," "Nightline," "Good Morning America," "20/20," ABC News Radio and "The Blotter" on ABCNEWS.com. His investigative reports have exposed corruption at all levels of government, leading to changes in domestic laws and reforms abroad. Ross's work has been repeatedly honored with the most prestigious awards in journalism, including six duPont Awards, six Peabody Awards, six Polk Awards, five awards from the Overseas Press Club, 12 Emmys, and four Edward R. Murrow Awards. Ross joined ABC News in July 1994.

Rhonda Schwartz – Chief Investigative Producer
Rhonda Schwartz is the Chief Investigative Producer of the ABC News Brian Ross Investigative team which provides reporting for all ABC News broadcasts: Worlds News, Nightline, Good Morning America and 20/20 and publishes a daily investigative website "The Blotter" on ABCNews.com. In her distinguished career of over 40 years at both ABC News and NBC News, Schwartz has received numerous Peabody, Polk, DuPont, Edward R. Murrow, Overseas Press Club, IRE and Emmy awards for her investigative reporting on stories ranging from Wal-Mart's use of child labor overseas to the Mark Foley congressional page scandal.

Matthew Mosk – Producer
Matthew Mosk is the Washington reporter for the ABC News investigative unit. Prior to joining ABC News, Mosk covered money and politics for The Washington Post. Over a 20-year newspaper career, Mosk covered government and politics for the Los Angeles Times, The Baltimore Sun and the Bergen Record.

Cindy Galli – Broadcast Producer
Cindy Galli is an Emmy award-winning investigative producer at ABC News with a specialty in consumer affairs investigations. Since starting at ABC News in September 2011, she has been awarded 2 Genesis Awards for investigations into alleged animal cruelty and unsanitary conditions at major meat suppliers. Galli previously served as an investigative producer at "Inside Edition" since 1999 where she was recognized with a National Press Club Award for her investigation into the insurance industry. The National Association of Consumer Agency Administrators has also presented Galli with their award for Excellence in Consumer Investigations twice for separate reports. Born and raised in California's Bay Area, Galli got her start in journalism an Associate Producer with ABC News' Bay Area affiliate, KGO-TV. She received a Bachelor of the Arts degree from the University of California at Berkeley where she graduated with honors.
---
Leading U.S. firms including Walmart, Tommy Hilfiger, Gap, Sears and even ABC's own parent company, Disney, manufacture clothing in Bangladesh, home of the world's lowest minimum wage, just $37 a month.  
These low wages come at a high price. As a result of grossly substandard safety practices, lax government enforcement, and ineffectual "audits" by industry groups that purport to self-police working conditions, more than 500 Bangladeshi garment workers have died in fires and building collapses in the last few years.
Investigative Producer Matt Mosk and Chief Investigative Correspondent Brian Ross found proof that workers sewing Tommy Hilfiger clothes were deliberately locked in a factory that caught fire in December 2011. That day, 29 workers perished behind locked doors and others were forced to leap to their deaths because the factory had no fire escape.
Six months later, yet another factory fire claimed more than a hundred lives. Again, graphic footage showed workers leaping to their deaths from a factory in flames with no fire escapes.
Despite numerous warnings, the apparel industry has failed to take adequate steps to address the problem. And so these preventable tragedies continue.
ABC's reporting highlighted the plight of the people who toil hidden in factories far from the eyes of American consumers and the Ross unit continued to follow-up on the investigation, publishing nine print and two additional video stories on ABC's investigative website "The Blotter," which in partnership with Yahoo, has a major international audience.
Brian Ross and his team stayed on this story for, quite literally, years, and helped to bring these garment workers' voices across the world.

Credit List
Investigative Producer: Matthew Mosk
Producer: Cynthia Galli
Field Producer: Anna Schecter
Chief Investigative Correspondent: Brian Ross
Chief Investigative Producer: Rhonda Schwartz
Digital Managing Editor: Mark Schone