2011 Canadian Hillman Prize Winner

Steve Buist
"Code Red"
Hamilton Spectator
Steve Buist is an award-winning investigative reporter and feature writer at The Hamilton Spectator. He has won two National Newspaper Awards in the Investigations category and he's been nominated for four other NNAs. He's been named Ontario's journalist of the Year on two occasions and in 2009, he was named the country's Investigative Journalist of the Year by the Canadian Association of journalists.
Steve has an academic background in science and he's always been interested in science, medical and health issues through his career, which is why the Code Red series was so important to him. He's currently completing his Master's degree in journalism, exploring the issue of how Canadian newspapers report the financial relationships that exist between university researchers and pharmaceutical companies.  
Code Red combines a scientific approach to investigative journalism with crisp narrative writing. The series went beyond print, with a significant interactive web component, mapping the health of Hamilton down to the neighborhoods, showing the connections between poor health and poverty. Buist discovered there was a 21-year difference in life expectancy between Hamilton's best and worst neighborhoods. The Hamilton Spectator showed leadership and courage to invest in this series, an unusual move given today's newspaper environment.
2011 Honourable Mention
Tyler Walsh, Helen Fallding, Joe Bryksa 
"No Running Water"
Winnipeg Free Press
Tyler Walsh was born and raised on a family farm near Marquette, Manitoba. He worked as a news producer at Global Winnipeg from 2003 to 2008. Tyler joined the Winnipeg Free Press as the news organization's first ever multimedia editor in january 2008.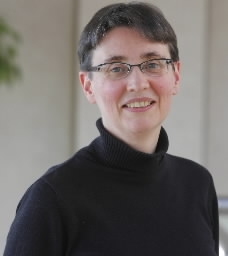 Helen Fallding was born in Australia and raised in southern ontario. Her first job as a reporter was with Northern Native Broadcasting Yukon and she worked briefly at the London Free Press and St. Catharines Standard before joining the Winnipeg Free Press in 1998. She was the Free Press's brandon reporter, legislature bureau chief and then science reporter before becoming assistant city editor.  She is currently on a leave of absence from the Free Press to manage the centre for Human rights research at the University of Manitoba.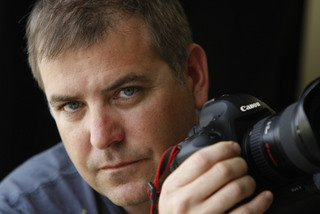 Joe Bryksa was born and raised in Winnipeg, Manitoba. He studied photojournalism at Red River College in Winnipeg and began his career 24 years ago at community and other newspapers in the city. He has worked at the Winnipeg Free Press for 16 years. It was Joe's idea to investigate the lack of running water on Manitoba's Island lake reserves.
Who knew that 10,000 people in the First nation Island lake communities in Manitoba have no running water? In fact, they survive on less water a day and must walk further to get it than if they lived in a United nations refugee camp. The Winnipeg Free Press presented no running Water in three packages of stories in their weekend features section, on a special section of their website and followed up with news stories and a documentary. It was an extraordinary commitment of resources that has had a tremendous impact to-date.