2015 Canadian Hillman Prize winners
Kevin Donovan, Jesse Brown, Jayme Poisson, Emily Mathieu, Randy Risling
Sexual Assault and Harassment in Canada — from Jian Ghomeshi to College Campuses
The Toronto Star 

Kevin Donovan is the Toronto Star's investigations editor and a senior reporter. Kevin has won three National Newspaper Awards, two Michener Awards for public service journalism and three Canadian Association of Journalists awards. Over 30  years he has investigated charities, child abuse,  lawyers, doctors, businesses, government agencies such as ORNGE and politicians including former Mayor of Toronto Rob Ford. He is the author of the Dead Times, a fictional account of a big city newspaper and the co-author with Nick Pron of Crime Story.
Jesse Brown is the host of Canadaland, a podcast critiquing Canadian media and investigating Canadian culture, the former host of The Contrarians, a CBC-radio talk show, and a prolific journalist who has been published in Maclean's, Toronto Life, The Globe and Mail, VICE, the Toronto Star, and the National Post. He recently and successfully led a campaign to increase the funding for his podcast, which far exceeded the initial levy request, and is now produced twice a week instead of its initial weekly show. Jesse brought the Jian Ghomeshi allegations to the Star and teamed up with the Star on the first part of the Ghomeshi investigation.
Jayme Poisson is a reporter on the Toronto Star's Investigative Team. She has been with the newspaper since 2010 and has reported on civil rights abuses at the G20, guns and gangs and Egypt's revolution from Cairo. She won a Michener Award in 2014 as one of the lead reporters in the  Star's investigation into Mayor Rob Ford and was a finalist the same year for a  National Newspaper Award. Working with reporter Emily Mathieu she recently uncovered serious problems on university and college campuses with how administration dealt with — and failed to deal with — allegations of sexual assault.
Emily Mathieu is a member of the Toronto Star's investigative team. She has uncovered problems in Toronto's taxi industry, the provincial landlord and tenant board and delved into financial crimes including mortgage fraud and Ponzi schemes. She was also part of the team that investigated Mayor Rob Ford and most recently, working with reporter Jayme Poisson, investigated Canadian university and college campuses, learning that few had clear cut policies for dealing with allegations of sexual assault. Before joining the Star Emily worked for the Financial Post and interned for As It Happens at the CBC.
Randy Risling is an award-winning Toronto Star videographer and photographer. Repeatedly, Randy's work has been recognized at the national and international levels for his rare ability to combine stunning cinematography with solid storytelling. Born and raised in Saskatchewan, his work with the Star has taken him everywhere from Turkey and Somalia to Jamaica and China.
---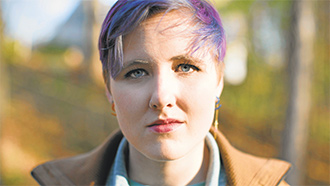 From May until December 2014, a team of journalists at the Star dug into a sensitive, explosive issue that led to what has been described as a "national conversation" on the issue of sexual assault and harassment in Canada. 
Investigative editor/reporter Kevin Donovan, working with freelancer Jesse Brown, probed allegations against CBC Radio Host Jian Ghomeshi that he beat and choked women without their consent. 
The Star learned of the Ghomeshi allegations at the same time as its reporters were investigating how university and college campuses in Canada dealt with the issue of sexual violence. 
Though the stories were different, there was a strong, common thread — women alleging abuse who felt the system failed them and who were scared to come forward.
In the campus investigation, Jayme Poisson and Emily Mathieu ended years of secrecy on Canadian campuses with stories that exposed the traumatic issue of sexual assault and the lack of policies and protocols.  Common themes emerged: Post-secondary institutions weren't doing enough to address the problem (including educating their students about concepts like consent) and policies and procedures were either non-existent or confusing and difficult to find.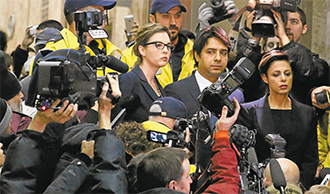 In the Ghomeshi case, the investigation has led to criminal charges against Ghomeshi; he was fired from the CBC, two senior executives have been put on leave, and CBC is conducting an investigation.
The material was enhanced by the work of videographer Randy Risling.
Collectively these stories touched off a national conversation on the issue of sexual harassment in our daily lives, which is ongoing to this day. It has caused governments and other institutions to better define consent in the context of harassment and introduce policies that make it clear what is and is not acceptable. And, it has encouraged previous victims to come forward with their complaints knowing that authorities have a much more informed understanding of the importance of taking allegations of violence seriously.
Honourable Mention
Kevin Rollason
While He Waited
Winnipeg Free Press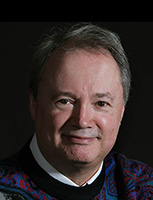 Kevin Rollason was born and raised in Ontario and moved to Manitoba after graduating from the University of Western Ontario with a Master of Arts in journalism. He had already earned an undergraduate degree in communication studies at the University of Windsor. 
While in Windsor, Kevin was elected editor of the student newspaper, The Lance, and somehow found time to found and publish a graduate school newspaper, The Third Degree, while studying at Western. He was also elected human rights co-ordinator for the Ontario chapter of Canadian University Press.
His first job as a reporter was with the Winnipeg Sun, and he soon became its city hall reporter and columnist. Since joining the Winnipeg Free Press in 1988, he has helmed the paper's law courts and city hall bureaus and in recent years has specialized in stories involving health care, aviation and philanthropy.
Kevin has been a finalist at the National Newspaper Awards, was named health reporter of the year by the Canadian Association of Emergency Physicians and been honoured by the Canadian Medical Association, Huntington Society of Canada, the Society for Manitobans with Disabilities, Thompson Newspapers and Volunteer Manitoba.
Kevin has also been lauded by the Canadian Newspaper Association's annual Great Ideas category for creating a unique annual end-of-the-year obituary feature.
In his private life, Kevin, as the parent of a special-needs child with multiple special needs, has not only advocated for her, but also helped others living with special needs by winning a constitutional challenge against the federal government after being denied a portion of his parental leave benefits under employment insurance due to his daughter's disabilities.
---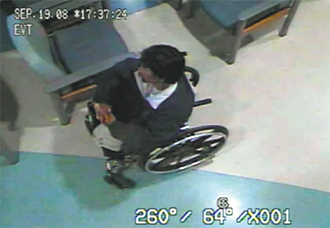 On a September weekend in 2008, Brian Sinclair, an aboriginal man, needed basic health care.  A double amputee, he needed his urinary catheter changed, and he waited in his wheelchair in the ER of the Winnipeg Health Sciences Centre for 34 hours while staff ignored him. 
Mr. Sinclair died in the waiting room. In fact, he may have been dead up to seven hours before staff noticed – doctors attempted to resuscitate him before discovering rigor mortis was already setting in.
It took five long years before a provincial inquest began to look into his death and answer the questions: how did this happen and why?
Reporter Kevin Rollason covered the hearings from beginning to end. His daily reports were followed by health care professionals who were able to learn of the flaws in their system and change them even before the hearing was concluded and the report finished. Rollason supplemented his coverage with in-depth stories on Canada's lack of universal standards of care for emergency rooms and some remarkable investigative work that proved that nearly 200 patients were cared for as Mr. Sinclair sat dying in the ER, a story no other reporter had.
Rollason's work was honoured by the Canadian Association of Emergency Physicians and helped the public understand the issues of bed shortages, clogged emergency rooms and hospital wards, problems with the design and layout of the ER waiting room, what role racism played in Mr. Sinclair's death and what the hospital and the regional health authority have done to ensure a death like his never happens again.  
Honourable Mention
Kathy Tomlinson & Raj Ahluwalia
Employer Abuses of the Temporary Foreign Worker Program
CBC News The National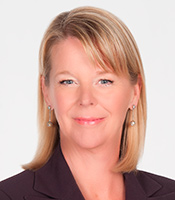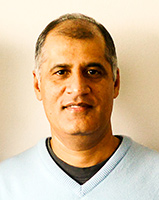 Kathy Tomlinson started her journalism career in television reporting in 1989, at CTV's Edmonton station CFRN. In the early 1990s, she was the Alberta Legislative Reporter for ITV and its sister station in Calgary. During the next 10 years, Tomlinson worked as an investigative reporter for the CBC in Alberta and in British Columbia. Her stories helped initiate investigations, change policies and hold governments and companies accountable. She was also instrumental in getting an Alberta woman, Lisa Neve, released from federal prison after she was wrongfully designated a dangerous offender.
After joining CTV as national reporter in Vancouver, Tomlinson moved to Washington, D.C. in 2002 where she reported on the Bush administration and the war in Iraq for CTV's national news. Tomlinson then became CTV's "Whistleblower," using her passion for investigative reporting to lead this news segment devoted to exposing wrongdoing, injustice, incompetence and waste inside and outside the government.
Tomlinson has won several awards for investigative reporting including three Jack Webster Awards for Best Reporting of the Year and several Radio-Television News Directors Association (RTNDA) national and regional awards. She won a 2008 award for investigative journalism from the Canadian Association of Journalists (CAJ) and the 2009 and 2010 award for investigative reporting from the RTNDA. Most recently, she won for best online series of articles at the 2013 Canadian Online Publishing Awards for her stories on RBC's use of foreign workers. She also won the 2013 CAJ labour reporting award, also for the RBC/foreign workers stories.
She is currently host of CBC Vancouver's news segment Go Public. The investigative stories run on CBC TV, radio and the web. Go Public stories come exclusively from people who write in story ideas. The segment seeks to shed light on untold stories that are of public interest and hold those responsible accountable.
Raj Ahluwalia has been a senior producer of The National in Toronto since the fall of 2009, taking a few months off to teach in the Journalism program at the University of King's College in Halifax. He has been a journalist for more than 30-years—beginning as a copy-clerk while still at Carleton University, to a reporter at the Oshawa Times. Along the way, he has also been a reporter for CBC Radio in Yellowknife, Inuvik, Ottawa, Iqaluit (Frobisher Bay when he was there), Regina and Toronto where he worked at Queen's Park. Ahluwalia was hired by The National in 1998. He has covered Canadian elections, presidential debates in US campaigns, and the Walkerton water disaster. He was sent to New York for 9/11 coverage. In 2003, he became the Toronto Bureau Chief, responsible for assigning and managing all local and national reporters in Toronto. After a few years, he worked on a new international news program—the first daily show of its kind in Canada. When that ended, he rejoined The National.
---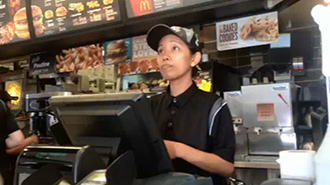 CBC's coverage of employer abuses of the Temporary Foreign Worker program showed a federal government program that was out of control and full of abuses.  The TFW program is intended to fill acute labour needs when Canadians are not available for the work required. But, employers from RBC to McDonald's were caught violating the rules by replacing already-employed Canadian workers with foreign workers brought in on contracts. In some cases those workers required the soon to be unemployed Canadians to train them, in others the foreign workers  were exploited.
The CBC focus on the abuse of the TWF program generated widespread public criticism and caused the Harper to investigate the allegations. As a result it announced severe restrictions to the program which in turn meant better job protection for workers and a recognition that employers would have to pay higher wages in times of worker shortages.