2016 Canadian Hillman Prize winners
The 2016 Hillman Prize judges chose this year three pieces that brought to light critical new information on the subject of missing and murdered Aboriginal women in Canada and contributed to the federal government's decision to call an inquiry into this tragedy.
"A Country's Crisis: Canada's Missing and Murdered Indigenous Women"
The Globe and Mail
MMIW beat reporter: Kathryn Blaze Baum
Investigative reporter: Renata D'Aliesio
Data journalist: Matthew McClearn
Multimedia editor: Laura Blenkinsop
Senior interactive designer/developer: Chris Manza
Reporter: Kristy Hoffman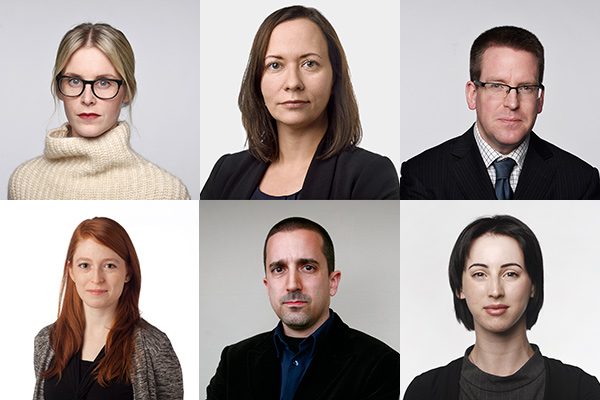 In mid-2014, The Globe and Mail set out to investigate the tragedy of Canada's missing and murdered indigenous women in a way no other media outlet – let alone any level of government – had done before.
The Globe focused its efforts on three critical but under-reported areas: The federal government's lacklustre plan to link unsolved missing-person cases with unidentified human remains, an approach that trails what already exists in the U.S.; the failures of Manitoba's foster-care system, specifically its reliance on hotels for temporary placements; and the startling over-representation of indigenous women among Canada's female serial-killer victims.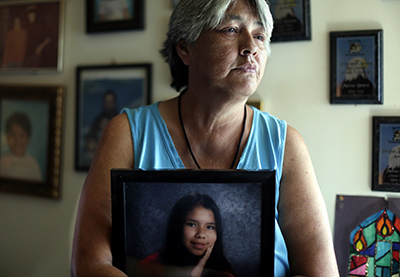 The Globe uncovered that reports on more than 250 unidentified human remains were not in an RCMP-managed database – a gap that has victims' families wondering if their "missing" loved one is among the unidentified dead. In the wake of the Globe's investigation into Manitoba's emergency child-welfare program, the province announced in the fall it had ended its use of hotels. Through tedious database work and dogged reporting, a Globe team revealed that indigenous women are roughly seven times more likely than non-indigenous women to die at the hands of a serial killer. The project featured a unique interactive that traced the lives of five indigenous women slain by serial predators, exposing the social factors that rendered the victims vulnerable.
Kathryn Blaze Baum is a Globe and Mail reporter covering Canada's missing and murdered indigenous women. Since taking on the beat in 2014, she has traveled the country to report on breaking news and delve into issues such as Manitoba's dangerous reliance on hotels for foster-care placements, the federal government's lackluster plans for a DNA databank to link missing-person cases with unidentified human remains, and the disproportionate rate at which indigenous women are slain by serial killers. Previously, Kathryn was a parliamentary reporter in the Globe's Ottawa bureau. Before joining the paper in 2013, she was a reporter for the National Post and a stringer for The New York Times. She has covered major news events, including the 2014 Moncton shooting, the 2013 Boston Marathon bombing, the 2010 earthquake in Haiti and two U.S. presidential elections. Kathryn hails from Winnipeg.
Renata D'Aliesio is a reporter on the investigations team at The Globe and Mail, joining the newspaper in 2011. Her recent work has focused on military suicides, exposing how many soldiers and veterans have taken their lives after serving in the Afghanistan war and examining failures in their care. She co-authored a series with Kathryn Blaze Baum that revealed serious shortcomings in the federal government's plans for a DNA data bank to identify the anonymous dead and help solve cold cases, including those of missing and murdered indigenous women. Renata has received three National Newspaper Award nominations for her work, winning one as part of an Edmonton Journal team that covered the slaying of four RCMP officers in Mayerthorpe, Alta. At the Calgary Herald, she co-wrote an investigative series on workplace deaths that was nominated for an NNA and Michener Award.
Matthew McClearn is a data journalist with The Globe and Mail's projects team. He assembles and analyzes databases, maps and other digital media as a means of understanding and writing about complex issues. He has spent much of the past year supporting the Globe's ongoing coverage of missing and murdered aboriginal women. Previously Matt wrote for Canadian Business Magazine for many years, covering matters including forced labour, corporate espionage, tax avoidance and the clandestine, illegal trade in endangered mollusks.
Laura Blenkinsop is a multimedia editor at The Globe and Mail. She brings teams together to tell in-depth, long-term stories in the best way possible online. She gets to work with reporters across the newsroom, on stories like: an investigation into the mob's involvement in a casino business, an interactive that explores how five indigenous women crossed paths with serial killers, and an illustrated look at life at a Canadian Forces Station in the Arctic.
Christopher Manza is a senior interactive designer and developer at The Globe and Mail, joining the news organization in 2006. He has earned two Emmy Awards as well as a nomination for his novel approaches to the following projects: Talking to the Taliban, an unprecedented portrait of Taliban fighters and what drives them to fight; Behind the Veil, an intimate look at the hidden lives of the women of Kandahar; and Inside Hamas, a rich examination of the militant Palestinian organization. Christopher designed, developed and produced The Taken, a multimedia feature that traced the life and death of five indigenous women who crossed paths with serial killers. Prior to joining The Globe, he was a multimedia designer and developer for Canada's largest telecommunications and information technology organizations, Bell Canada and CGI.
Kristy Hoffman was a reporter with the Globe and Mail through its 2015 summer program. In her four months at the paper, she covered breaking news, worked on a database of missing and murdered indigenous women, and contributed to The Taken, a multimedia project that followed the lives of five aboriginal women who died at the hands of different serial killers. She is currently a web reporter with CBC Manitoba. She returned to the national broadcaster in the fall of 2015 after a previous stint in its Winnipeg newsroom, where she was part of a database team that profiled missing and murdered indigenous women. Kristy, who has also reported for Vice, graduated in 2013 with a joint-program degree in creative communications from the University of Winnipeg and Red River College.
"SQ abuse: women break the silence"
Radio-Canada's Enquête
Journalist: Josée Dupuis
Producer/Director: Emmanuel Marchand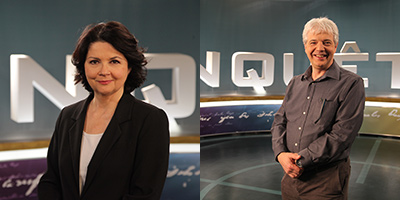 Cindy Ruperthouse, an aboriginal woman from the Abitibi region in Quebec, had been missing from the town of Val d'Or for over a year. The police investigation was stalled until Dupuis and Marchand began looking into the case. On camera, women from her community described horrific treatment by some of the police officers – starlight tours where they would drop women off far out of town, even in the dead of winter, violence, abuse, prostitution, sexual abuse, even rape. The women's complaints to the police ethic board went unanswered.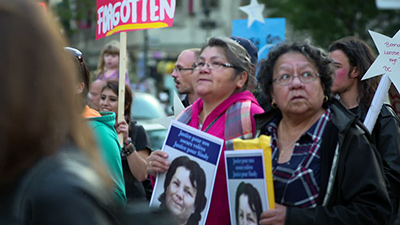 The research and reporting by Dupuis and Marchand resulted in the police suddenly taking an interest in the treatment of these Aboriginal women. The stories of the abuse were carried widely across the country.
In Quebec, the Enquête reports led to numerous significant changes including: 
The suspension of eight provincial police officers, and the appointment of the first female police chief in Val d'Or
Quebec's Minister of Public Security, Lise Thériault, put the Montreal police force in charge of the investigation
Two aboriginal police officers joined the Montreal police investigation into the alleged

SQ

 abuses.
The Quebec National Assembly has begun its own inquiry into violence and aboriginal communities and it will also look into the situation in Val d'Or.
The mayor, the Grand Council of the Cree, and the Algonquin communities signed a joint declaration to end violence and discrimination.
Josée Dupuis has worked as a Television journalist for the last 30 years, mainly in current affairs at Radio-Canada in Montreal. She has reported on a wide variety of stories that has taken her to several countries around the world. Josée has been part of the investigative program, Enquête, from its inception in 2007. Several of Josée's stories won national and international recognition and have provoked changes in policy and laws in Quebec and Canada. She reported extensively on the mistreatment of animals in Quebec's puppy mills and shelters forcing the provincial government to amend its animal cruelty laws. Her story on the Asbestos industry's attempt to hide its murderess impact garnered national praise. And, her take on a shooting rampage in a little amish school in Pennsylvania reflected amazing humanity and forgiveness in the wake of horrendous terror. 
Emmanuel Marchand has been a Producer / Director at Enquête for the last eight years.  He has worked on many investigative reports that have resonated in Quebec.  Including stories about the infiltration of organized crime in institutions and businesses in Quebec and Ontario, and political and criminal corruption in the construction industry scandal which led to the Charbonneau Commission inquiry. Before joining the team at Enquête, Emmanuel worked for the CBC as the Quebec field producer for The National and as a producer for the investigative program Disclosure. Emmanuel's has been recognized over the years winning several Quebec journalism awards and a Gemini for best current affairs direction.  
"Missing and Murdered: Unsolved Cases of Indigenous Women and Girls"
Canadian Broadcasting Corporation
A joint project of CBC Aboriginal Site and the CBC Manitoba Investigative Unit
Managing editor: Cecil Rosner
Project manager: Cate Friesen
Reporters: Connie Walker, Duncan McCue
Design and Development: William Wolfe-Wylie, Richard Grasley, Michael Leschart, Michael Pereira
Researchers/Writers: Tiar Wilson, Kimberly Ivany, Martha Troian, Chantelle Bellrichard, Joanne Levasseur, Teghan Beaudette
Copy Editors: Kristy Hoffman, Donna Lee
Photo editor: Tara Lindemann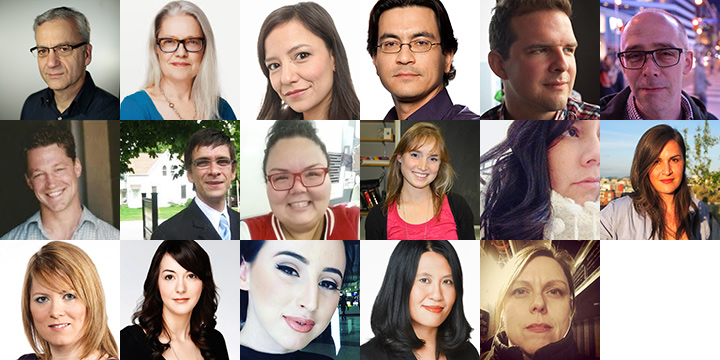 The CBC investigation into missing and murdered aboriginal women produced a unique catalogue of all the unsolved cases of missing and murdered indigenous women across Canada over the last six decades. In addition they reached out to more than 110 family members of these women, many who had never spoken before.
CBC produced an unprecedented, multi-platform series, including an interactive database of stories and photos of more than 230 women. The website was supplemented by numerous stories on local and network CBC radio and TV, including television documentaries on CBC's The National and The Fifth Estate. The conversations and the stories prompted new leads and evidence.
Cecil Rosner is the managing editor for CBC Manitoba. He has four decades experience in Canadian print, broadcast and online journalism. He is the author of Behind the Headlines: A History of Investigative Journalism in Canada (Oxford University Press), and co-author of When Justice Fails: the David Milgaard Story (McClelland and Stewart).
Cate Friesen is the senior producer of CBC's Aboriginal Digital Unit. In the past 15 years she has covered arts, culture, current affairs and news at CBC, for radio and online. Cate has produced feature documentaries for The Sunday Edition and Tapestry, and has launched and lead national radio shows, including Canada Live and Unreserved.
William Wolfe-Wylie is a developer at the CBC who works to acquire and visualize data, helping our journalists to tell unique stories about our world.
Michael Leschart transitioned to an interactive developer role after spending time as a reporter at a small daily newspaper on Vancouver Island, and as a business writer at an oil and gas trade publication in Calgary. This fusion of journalism and tech left him fluent in Geek, Design and Narrative – and he loves the opportunity to combine the three when creating large-scale multimedia features.
Richard Grasley is a graphic designer with the CBC News Interactives team. He puts his experience in motion graphics, broadcast design and brand development into creating online visualizations and presentations that are concise, sensitive and thought-provoking.
Michael Pereira is a developer and data journalist who creates and uses tools to find and tell stories online. Michael's work has helped uncover and address issues in healthcare, missing and murdered indigenous women, pipeline and rail safety, government spending, real estate, Canada's surveillance and privacy system, numerous elections, the Olympics, and breaking news events. Michael is currently an interactive editor at the Globe and Mail, previously he was an interactive developer at CBC News.
Investigative reporter Connie Walker has reported extensively on indigenous issues including missing and murdered indigenous women and the Truth & Reconciliation Commission. Connie is Cree from Treaty Four territory in Saskatchewan. She currently lives in Toronto.
Duncan McCue has been a reporter for CBC News in Vancouver for over 15 years. His news and current affairs pieces are featured on CBC's flagship news show, The National. He's also an adjunct professor at the UBC School of Journalism. Duncan is Anishinaabe, a member of the Chippewas of Georgina Island First Nation in southern Ontario. He lives with his wife and two children in Vancouver.
Kimberly Ivany has experience in both local and national CBC newsrooms, as well as with CBC online and CBC's the fifth estate where she won a Canadian Screen Award for Best Editorial Research for 'Rate My Hospital,' a cross-platform investigation into Canada's healthcare system. She is currently an associate producer with the CBC's investigative unit in Toronto.
Tiar Wilson grew up on the Opaskwayak Cree Nation in Manitoba and is a proud aunt to two nieces and two nephews. She has a journalism diploma from Humber College and has worked for Wawatay in Sioux Lookout, APTN National News, and CBC in Winnipeg and Yellowknife.
Martha Troian is a journalist based in Winnipeg, Manitoba. She's worked for CBC-Aboriginal, APTN National News, and contributes to a variety of media outlets across Canada. Her work includes investigative storytelling, MMIW, Indigenous politics, and covering social justice issues. Martha is a member of Obishikokaang (Lac Seul First Nation) located in northwestern Ontario.
Chantelle Bellrichard is a Vancouver-based multimedia journalist and has been working at CBC since 2012. Since then she's been dividing her time between CBC, the UBC Graduate School of Journalism and freelance documentary projects. 
Teghan Beaudette is a reporter and broadcast journalist for CBC based in Manitoba. She's done extensive reporting on accessibility and issues that affect women.
Joanne Levasseur is producer with CBC Manitoba's I-Team. Previous assignments include The National, Disclosure and Country Canada.
Donna Lee is a senior online news writer with CBC Manitoba and a copy editor on the MMIW project. She has worked as a radio and online journalist in Winnipeg and Yellowknife for over a decade.
Kristy Hoffman is a web reporter at CBC Manitoba, where she helped connect Canadians to missing and murdered indigenous women by editing profiles for CBC's national database of unsolved cases. She has also worked as a national reporter for VICE and the Globe and Mail.
Tara Lindemann is an investigative reporter at CBC News The National and freelance for The Toronto Star. A true believer in the power of journalism, she seeks to address social inequities by digging deep and, in revelation, demanding accountability and transparency.
Honourable Mention
Desmond Cole
"The Skin I'm In"
Toronto Life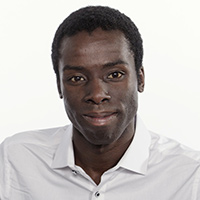 "The Skin I'm In" presents Desmond Cole's lived experience of anti-black racism in Ontario. The exposé drew Canadians into the painful, demeaning experiences of black people who were subject to "carding" by police forces.
The feature piece gave a powerful voice to victims of the much criticized police practice of stopping civilians not suspected of a crime, interrogating them and storing this information in police databases.
Every major Canadian news network, and dozens of local and independent outlets, reported on this article. As pressure built on the Mayor and the provincial government to end carding, the Province announced plans, despite opposition by major police forces, to introduce regulations this year that would restrict, if not eliminate the practice.
Cole's piece was a timely and necessary catalyst for change. The story shattered public beliefs that only those involved in crime and suspicious activity are subject to police scrutiny. It forced those who take Toronto's racial and ethnic diversity for granted to consider the experiences of racialized people, in policing and in everyday life. 
 
"Known to Police"
The Toronto Star
Andrew Bailey, data analyst
Desmond Cole, columnist
Wendy Gillis, reporter
San Grewal, reporter
Royson James, columnist
Hidy Ng, data analyst
Jim Rankin, reporter
Patty Winsa, reporter
In 2015, the Toronto Star significantly expanded its already ground-breaking and award-winning coverage of police carding. Using hard won data saved by Toronto Police Service, the Star had exposed the disproportionate impact of carding on black and brown-skinned people. Now, with the publication of Desmond Cole's piece, "The Skin I'm In" and the Star's increased pressure through its investigative reporting, columns and editorials, the issue came to a head. Informed civic influencers, social justice groups and politicians called for an end to carding.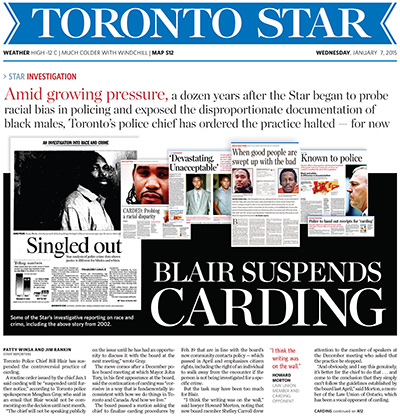 And while the new police chief disagreed, Ontario's Premier, and the Mayor both agreed to implement regulations that would restrict, if not eliminate carding. While those regulations have yet to be introduced, in the meantime, police forces have cut back on unwarranted interrogation of citizens and the recording and filing of their personal information.
The conversation has also taken hold in other provinces. In September, Alberta Justice and Aboriginal Relations Minister Kathleen Ganley asked the Edmonton police for a review of carding data, after reports that racialized and indigenous people in Edmonton were being unfairly targeted by police.
The Star investigation has been incremental, spanning many years. It is clear that in 2015 it mobilized residents in Ontario, drawing their attention to an oppressive police policy. And ultimately, it has helped launch the process for reform. 
Andrew Bailey is a data journalist and founder of Primary Data. He has been crunching numbers at the Toronto Star for just over a decade. He spends his days translating pdf files, cleaning spreadsheets, querying databases and scraping websites. He spends his evenings driving his three sons to the rink.
Desmond Cole is a Toronto journalist and weekly Star columnist who took off his journalist hat to become an activist voice in the fight against arbitrary police stops. A personal piece in Toronto Life magazine connected with many.
Wendy Gillis is the Star's crime and policing reporter. She earned a double honours undergraduate degree in English and History from the University of Saskatchewan, and obtained her Master of Journalism degree from Ryerson University. She was previously a reporter for the StarPhoenix in Saskatoon, her hometown.
San Grewal is an urban affairs reporter with the Star who focuses on Peel Region, west of Toronto, where he uncovered police carding numbers there through freedom of information work.
Royson James writes about city politics and nothing became more political than the carding file. His searing, authoritative commentary gave readers a look behind the scenes.
Hidy Ng is a mapping and data specialist and the brains behind neighbourhood-level demographic comparisons that showed racial disparities in carding.
Jim Rankin is a reporter-photographer specializing in data journalism and social justice stories. He was part of the original team that first began looking into racial disparities in Toronto police data in 1999. 
Patty Winsa is a reporter and graphic designer on the Star's features team. She has worked on a number of projects examining the links between race, policing, poverty and prison. 
Honourable Mention
Ed Tubb
"Minding the Monster"
The Walrus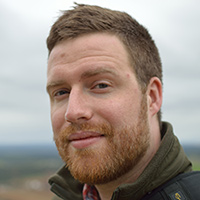 A pedophile named Charlie Taylor was given a 100 per cent risk of reoffending upon leaving Warkworth prison in 1994, and yet he did so without any supervision whatsoever. He was free, his sentence was over and everyone agreed he would do it again.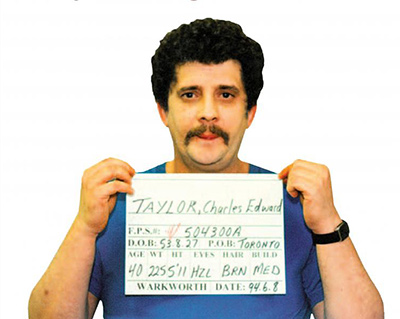 That he didn't immediately, and didn't before his death 15 years later, is largely thanks to a man named Harry Nigh and the remarkable people who run Circles of Support and Accountability, or CoSA, a largely volunteer-run support program that reduces the reoffending rates of dangerous child sex offenders by upwards of 80 per cent, according to several studies, at a very low cost.
"Minding the Monster," the product of a year of reporting, investigates a series of federal cuts to CoSA. It draws us into a world few Canadians know about even as the issue of releasing convicted pedophiles is much debated.
At its peak, CoSA worked with around 150 men in 18 Canadian cities at a cost of $2.5 million annually. (By way of comparison, it costs between $100,000 and $150,000 to house one person in prison for one year.) Despite this, Stephen Harper's Conservative government cut almost all funding to CoSA in 2014.
This past summer 2015, "Minding the Monster" was included in Parliamentary reading lists for debate over the last of the Conservatives' "tough-on-crime" bills. And in January 2016, the federal Minister of Public Safety, Ralph Goodale, led many to believe that the new government would revisit funding for CoSA.
Ed Tubb is the Toronto Star's deputy foreign editor. Before joining the Star in early 2015, Ed freelanced with a focus on how Canada rehabilitates its criminals. His writing has appeared in the Walrus, the Star, the Globe and Mail, J-Source and elsewhere. At the Star, Ed helped develop Profile, the weekend magazine of the newspaper's tablet edition, Star Touch. He is a graduate of Ryerson University's Master's of Journalism program.