2017 Canadian Hillman Prize winners
Migrant Dreams
Director, Writer: Min Sook Lee
Producers: Min Sook Lee & Lisa Valencia-Svensson
Executive Producers: Rose Gutierrez & Jane Jankovic
Broadcast premiere: Sept. 14, 2016, on TVO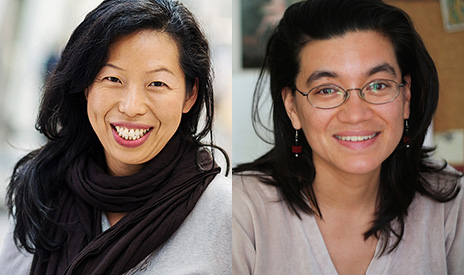 Migrant Dreams tells the story of workers who came to Ontario to work in greenhouses as part of Canada's Temporary Foreign Worker Program. The film focuses mainly on a group of women from Indonesia who work packing vegetables in the southwestern Ontario town of Leamington.
The women have been recruited by agents who illegally charge them thousands of dollars in fees. Unable to afford the levy, they use their Canadian wages to repay their debt and cover their rent on company-controlled housing, with little left over to send home. More than 100,000 migrants toil for low wages in this country, many with legitimate complaints about the conditions in which they live and work.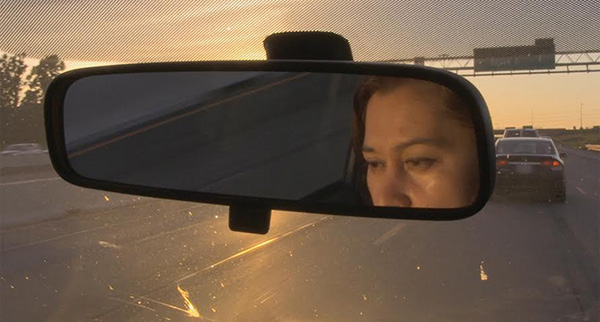 In 2005, TVO supported and aired El Contrato, Lee's first look at this subject through the eyes of Mexican workers in Leamington greenhouses. That groundbreaking film resulted in changes to legislation. The fact that more than a decade later these workers still face dire conditions, is a blemish on Canada's reputation and is the stated reason TVO commissioned and broadcast Migrant Dreams. Alongside, TVO produced a panel discussion on The Agenda With Steve Paikin, their flagship current affairs program, and related articles on TVO.org. TVO continues to stream the program online to ensure it is available to a wide audience.
Subsequent to the film's release, a broad coalition of civic partners from sectors as diverse as academia, the arts, the labour movement, food justice movements and immigrant and refugee rights organizations have mobilized to advocate for change and progressive reforms in support of migrant worker rights.
In early December 2016, the federal government announced a repeal of the notorious "4-in-4-out" rule that kicked out migrant workers after four years. "In many ways, the four-year rule put a great deal of uncertainty and instability on both temporary workers and employers," conceded then-Immigration Minister John McCallum.
In January 2017, the deportation order against activist Gina Bahiwal, an organizer with Justicia for Migrant Workers was revoked. Bahiwal has been central to many campaigns and faced deportation as a result of the "4-in-4-out" rule.
Umi Kulsum, one of the workers featured in the documentary, was able to see justice in the criminal court system. She was a primary witness in a police investigation against the recruiter who charged fees as high as $7,000 for greenhouse jobs in Leamington. The recruiter pleaded guilty to theft and was ordered to repay Kulsum.
Dwipa, another central participant in the film, filed a civil claims suit against his employer based on charges of unpaid overtime, unlawful deductions and the collection of recruitment fees. Dwipa filed the suit with six other workers from Bali who were recruited by the same private agent. The employer settled out of court, and Dwipa and the other Balinese workers were able to receive compensation. This victory marked the first time in Ontario's history that migrant workers were able to fight wage theft and illegal recruitment fees through the civil court system.
It is deplorable that the Temporary Foreign Worker Program, which exploits "disposable" workers with precarious residency status and untenable living and working conditions, has expanded and replaced the open and tolerant immigration policies Canada has been known for around the world.
Migrant Dreams forms a basis for the vital conversation that must take place across the country about Canada's immigration policies and the rights of people who come to this country with hopes and dreams of prosperity. 
Min Sook Lee has directed numerous critically-acclaimed social documentaries, including: My Toxic Baby, Donald Brittain Gemini winner Tiger Spirit, Hot Docs Best Canadian Feature winner Hogtown, Gemini nominated El Contrato, Badge of Pride and Canadian Screen Award winner The Real Inglorious Bastards. Min Sook is also an Assistant Professor at OCAD University where she teaches Art and Social Change. Min Sook is a recipient of the Cesar E. Chavez Black Eagle Award for El Contrato's impact on the rights of migrant workers, and Canada's oldest labour arts festival, Mayworks, has named the Min Sook Lee Labour Arts Award in her honour. More recently, in 2016 she was awarded the Alanis Obomsawin Award for Commitment to Community and Resistance.
Lisa Valencia-Svensson is an award-winning documentary film producer based in Toronto. Her first feature length documentary Herman's House won an Emmy for Outstanding Arts & Culture Programming and was broadcast on the PBS documentary series POV. Migrant Dreams is her second feature. She has associate produced several films, including Emmy-nominated The World Before Her, which have broadcast internationally and have screened and won awards at festivals including TIFF, Tribeca, and Hot Docs. She recently joined the producing team for Untitled Jennifer Laude Documentary.  Her passion is for film projects which explore issues of inequality and social justice, and which encourage audiences to view their world through a constructively critical and creatively unique lens.
Honourable Mention
A workers' compensation system in crisis
Toronto Star
Sara Mojtehedzadeh (reporter), Melissa Renwick (photographer), Paul Watson and Cameron Tulk (web designers), Kelsey Wilson (video editor), Frances Kelly (team editor)
Published: January – December 2016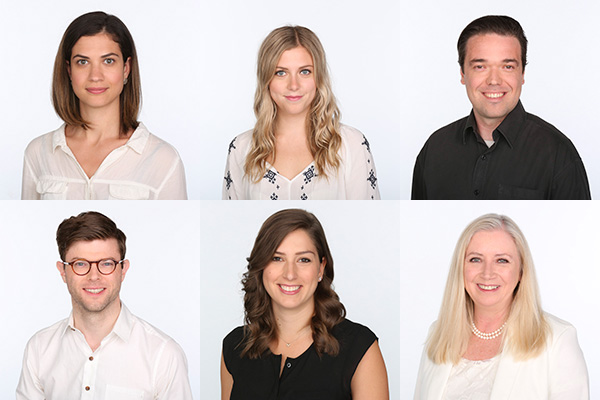 In dozens of front page stories in 2016, the Toronto Star exposed what critics call the quiet dismantling of Ontario's worker compensation system. For over a century, that system has been predicated on injured employees giving up their right to sue their bosses in exchange for a fair shot at compensation.
Sara Mojtehedzadeh's reporting revealed a troubling shift away from that model — a shift that has implications for the entire social welfare system, which ultimately picks up the tab if injured workers do not receive compensation.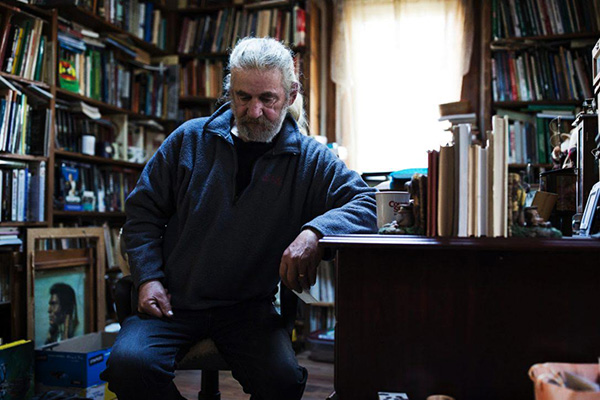 To date, her investigative work has exposed:
The widespread use of "paper doctors" who review injured worker's claims and make recommendations on entitlements despite having never personally assessed the claimant;
How Workplace Safety and Insurance Board decisions slashing benefits based on "pre-existing conditions" are routinely overturned as unlawful by the board's own independent appeals tribunal, forcing workers into years-long legal battles to win entitlements they were owed in the first place;
How the

WSIB

hired a

US

-based doctor to review its policy on permanently injured workers' benefits, leading to a shift toward blaming workplace injuries on pre-existing conditions. The same doctor is embroiled in a lawsuit in the

U.S.

for allegedly defrauding car accident victims by blaming their injuries on other ailments;
How the

WSIB

's secretive Drug Advisory Committee operates with almost no transparency, leaving doctors and injured workers in the dark about what prescriptions are covered by workers' compensation;
How injured workers with chronic stress are being systematically denied benefits, despite the

WSIB

's own independent tribunal ruling the policy is unconstitutional;
How complaints to the provincial ombudsman about the

WSIB

have jumped by almost 20 per cent over the past year, and the number of injured workers receiving help for serious injuries has been slashed in half over the past five years;
How the board's return-to-work programs often force workers into so-called phantom jobs before they are ready — often against the medical advice of their treating physicians;
How the compensation system frustrates workers living with chronic and sometimes terminal occupational diseases.
Over the course of the year, the WSIB repeatedly sought to deflect the criticism raised in Sara's reporting — but Sara persisted. As a result, the WSIB has committed to review its drug policies and its treatment of mentally ill workers.
Sara consistently put a human face to these stories, fielding hundreds of calls and emails from workers in crisis. A standout was a multimedia series about former workers of General Electric Peterborough battling for compensation for a range of cancers they believe are related to decades of exposure to some of the world's most toxic chemicals. Gaining the trust of dozens of workers and their grieving families, the team intimately documented the pitfalls in trying to receive recognition for their illnesses — exposing the true impact of occupational disease and highlighting new, vital information about a compensation system that still fails to track, recognize and prevent it. The Minister of Labour has now agreed to meet with GE workers to discuss solutions.
In a sensitive and graceful way, this team has given readers a painstakingly researched look at these vital issues, changed the lives of people they've written about, affected positive change in the workplace, and brought social and economic justice issues to the forefront of mainstream media coverage.
Sara Mojtehedzadeh is the Toronto Star's Work and Wealth reporter covering precarious work, inequality, worker safety, and labour issues. She previously worked as a broadcast journalist for the BBC World Service and was an Aga Khan Foundation of Canada media fellow in Nairobi, Kenya reporting on human rights and development issues. 
Melissa Renwick is an independent photographer and video journalist based in Toronto, who focuses on intimate documentary storytelling. She previously worked as a staff photographer for the Toronto Star and was named Photo Boite's 30 Under 30 Women Photographers and Canada's 2015 Photojournalist of the Year by the News Photographers Association of Canada.
Kelsey Wilson is a video producer at the Toronto Star. She graduated from the University of Western Ontario's Media, Theory and Production joint program with Fanshawe College in 2012. After a stint at CTV News in Toronto and freelancing as a videographer for many of her formative years, she made her way to the Star in 2014.
As an editor at the Toronto Star, Frances Kelly has handled some of the paper's biggest news stories and most ambitious projects, from the Danzig St. mass shootings to beat investigations. She previously worked as a reporter and photographer at the Star and as a freelancer in Hong Kong, Washington D.C., and South Africa — covering everything from the plight of Vietnamese boat people to the brutality of life under apartheid. Her articles and photographs have been published in more than 25 outlets including the Toronto Star, Newsweek, the Boston Globe and the Washington Post.
As the Toronto Star's Product Development Manager, Paul Watson pulls from his diverse experience as both a designer and web developer to support the Star's journalism on multiple fronts. He previously led the newsroom data visualization team responsible for the design and build of custom digital projects.  
Cameron Tulk is senior digital designer at the Toronto Star, part of the paper's visualization team. He's responsible for many of the interactive stories, graphics and charts that appear on thestar.com.
Honourable Mention
APTN Investigates: Quest for Innocence
Aboriginal Peoples Television Network
Reporter: Jorge Barrera
Executive Producers: Mark Blackburn and Francine Compton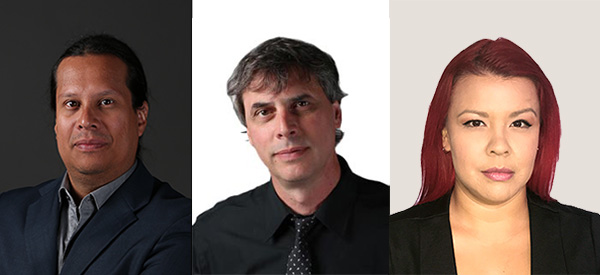 Rarely do journalists get the opportunity to save lives, but APTN reporter Jorge Barrera did. In 2016, his investigation was instrumental in freeing Connie Oakes, a Cree woman who was wrongfully convicted of murder.
In November 2013, a Medicine Hat, Alberta jury found Connie Oakes guilty of second-degree murder in the death of 48 year-old Casey Armstrong, a man found stabbed, fully clothed, in his bathtub.
Receiving a tip, Barrera began a two-year investigation that would eventually change the course of Connie's life — and shine a light on the justice system in Medicine Hat.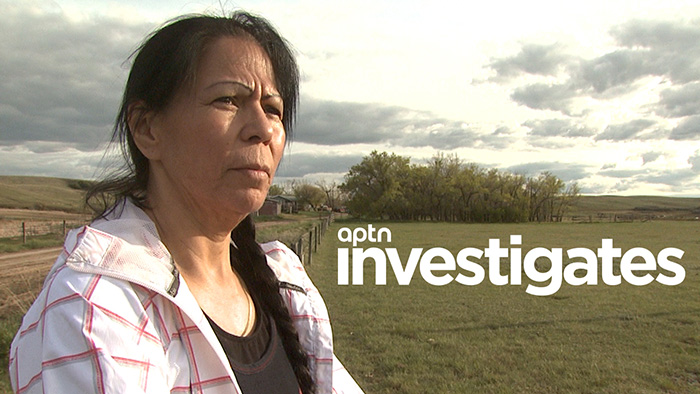 "Connie killed Casey Armstrong," Sgt. Brent Secondiak, lead investigator of the Armstrong murder for the Medicine Hat police, said.
"I think the community is safer. I think the process worked in this situation," Andrea Dolan, Crown prosecutor on the Oakes file, told Barrera.
But Barrera's story exposed a weak investigation, and a Crown prosecutor who was all too willing to hand an Indigenous woman a life sentence with no hard evidence to back up her case — no murder weapon, DNA, fingerprints or any other type of physical evidence. APTN learned that the evidence police did have, a large bloody boot print found at the scene of the murder, was never tracked back to its owner.
In the end, the Crown's case against Oakes was constructed entirely on the testimony of a co-accused woman named Wendy Herman Scott, who had signed an agreed statement of facts admitting to be a co-conspirator in the crime, thus granting her a reduced parole eligibility sentence. Scott, a small-time drug dealer in Medicine Hat, has an IQ of 50 and is a compulsive liar. At trial, Barrera discovered that Scott had changed her story on the stand 50 times, of which the Medicine Hat police was well aware.
APTN went to court to obtain the release of Wendy Scott's police interrogation tapes. After months of legal wrangling, APTN was able to secure three minutes of her interrogation. The footage shows a fidgeting Scott accusing three different people of the murder (including Oakes), telling investigators that she is special needs, and revealing that she was never able to keep her story straight — as played out during the trial.
Barrera also uncovered a potential suspect in Armstrong's murder after obtaining a prosecutor's case summary. This summary was never filed in court, was never made part of any public record, nor was ever reported on by media before APTN's stories. It identified a red car police believe was used in the murder. Barrera tracked down its owner, a woman by the name of Ginger.
Coincidentally, in its April 6, 2016 majority decision overturning Oakes' conviction and granting her a new trial, the Alberta Court of Appeal also suggested Ginger was a potential suspect in the killing of Armstrong.  The Crown requested a stay of the second-degree charge against Oakes; it was granted on April 28, 2016.
Connie Oakes, who is from the Nekaneet First Nation in Saskatchewan, has publicly thanked APTN and Jorge Barrera for their persistent coverage and believes the network's investigation played a major role in setting her free.
During the Oakes appeal hearing, the Crown prosecutor handling the case told the courts that a review of how the Medicine Hat Police Service handled the Casey Armstrong murder case was likely.
Connie Oakes was not allowed to see her son while he suffered from cancer and died while she was in prison. She was not allowed to attend his funeral.
If not for Jorge Barrera's meticulous, dogged investigation it is possible that Connie Oakes would still be in prison today.
Jorge Barrera is a journalist with APTN National News. He has worked across the country and internationally. Before joining APTN, Barrera worked for Canwest News Service, Sun Media and the Moncton Times & Transcript. Barrera also worked in Caracas, Venezuela, for an English-language daily. He won a 2011 Canadian Association of Journalist award and was the J-Source 2012 newsperson of the year.
Mark Blackburn has been with APTN National News for eight years. Before coming to APTN he worked at CBC in Newfoundland and Labrador and Ottawa.
Francine Compton is the Executive Producer for APTN National News in the east, aptnnews.ca and APTN's political show, Nation to Nation. Francine is a proud member of the Sandy Bay First Nation in Manitoba.