2021 Canadian Hillman Prize winners
'We are not prepared': The flaws inside Public Health that hurt Canada's readiness for COVID-19
Grant Robertson
The Globe and Mail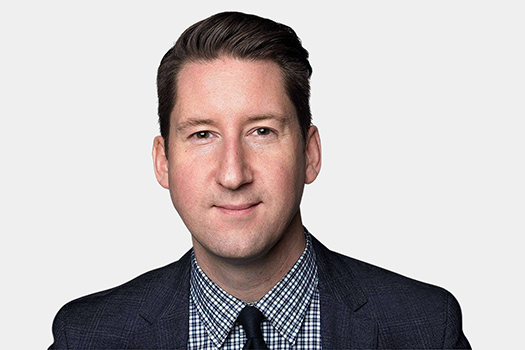 "Why was Ottawa caught so off-guard?" That is the question that launched Globe and Mail reporter Grant Robertson's unparalleled investigation into what went wrong with Canada's COVID-19 pandemic response.
He delved into the Public Health Agency's world-renowned pandemic early warning and response system called the Global Public Health Intelligence Network (GPHIN) and discovered that it failed — just when Canadians needed it most. 
Unknown to most Canadians, the GPHIN was a highly effective combination of machine learning and human analysis that helped during SARS, H1N1 and many other threats. Its goal was to gather and share unofficial intelligence in cases where certain countries were inclined to hide outbreaks, so that Canada, other countries, and the WHO could act faster as a problem grew.
But when COVID-19 struck, the federal government seemed to misjudge the urgency of the situation.  Throughout January, February and most of March, the government repeatedly insisted — quoting its own internal risk assessments — that the outbreak posed only a "low" risk to Canadians, even as COVID-19 was spreading aggressively around the world, with mounting evidence of human-to-human transmission. Even when the WHO changed its rating to "high" at the end of January, Canada maintained its low-risk rating for another seven weeks, until mid-March, when it began urging Canadians to physically distance.
It turned out that something was wrong inside the Public Health Agency. Less than seven months before COVID-19 began, the government had silenced the GPHIN early warning system and shuttered key parts of its operations. Analysts were reassigned to domestic projects that the government considered more valuable, such as studying the impact of vaping in Canada.
In his quest to find out how and why this happened, Robertson drew upon more than 8,000 pages of records obtained from sources, more than a dozen Access to Information requests, and more than 200 hours of interviews with over 60 people in five countries. A key element of his work was protecting sources, since so many of the scientists believed they were risking their careers for speaking out or passing along documents.
Robertson discovered that scientists weren't being listened to and their warnings weren't being passed up the chain of command. Those who tried to raise alarms about COVID-19 told Robertson that critical information had to be "dumbed down" because a surprising number of senior department officials lacked any background in public health. Expertise had been devalued, and crucial defence mechanisms didn't work as they should have.
In the face of Robertson's meticulous reporting, and after trying to shut down the investigation, Public Health was finally forced to acknowledge it had made this colossal error. The Public Health Agency President, Vice-President and the Senior Director overseeing pandemic preparedness were replaced. Two separate federal investigations have been launched, and within days of publication, the government quickly brought GPHIN's alert mechanisms back to life after 440 days of silence.
All of the policy failures of COVID-19, from delays in border closures, shortages in the national emergency stockpile that left front-line health workers needlessly exposed, to the inability to shore up long-term care homes in advance, stem from Canada's lack of readiness and response.  As the agency's former senior science advisor told Robertson, "People died because of this." 
Because of Robertson's work, Canada will be better prepared — next time.
Grant Robertson is an investigative reporter with The Globe and Mail. Since joining the newspaper in 2005, his coverage has spanned federal and provincial politics, business and the financial markets, health and science, and various matters of public accountability. His work has exposed regulatory loopholes, weaknesses in government policy, and criminal wrongdoing. In addition to reporting on the Canadian government's response to the COVID-19 pandemic, his investigations have included the pharmaceutical industry, the opioid crisis, stock manipulation, railway safety, aircraft regulation, and the 911 emergency system. He is based in Toronto.
Honourable Mention
The Death Report
Kenneth Jackson, Cullen Crozier
Aboriginal Peoples Television Network (APTN)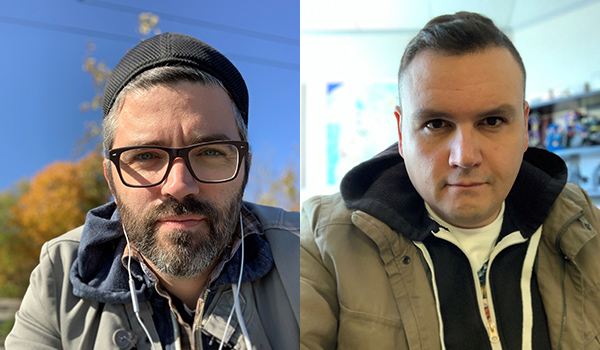 In 2014, Shania, Arizona and Sacha Bob, three sisters who grew up in the care of the Weechi-it-te-win Family Services, all died by suicide within seven months of each other. APTN reporters Kenneth Jackson and Cullen Crozier were leaked Sacha's internal death report which launched them on a nine-month investigation that exposed a long list of warning signs and negligence. 39 recommendations had been made in Sacha's death report and APTN wanted to find out if any had been addressed.
Arizona had 48 foster placements during her care at Weechi, Shania 55. Arizona aged out of care and Shania was allowed to leave voluntarily at age 16. Shania died by suicide less than two years later. Two months after Shania's death, Arizona also died by suicide. Their remaining living sister, Robyn, says they were abused, lost and defeated. Robyn got to see Sacha one time before she too was discharged from care and took her own life. Sacha was 12.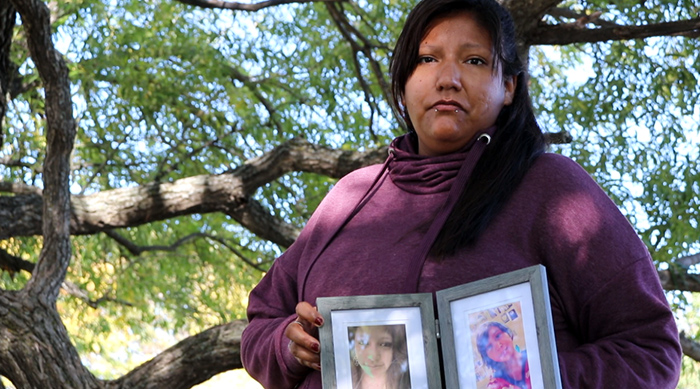 Canada's underfunding of First Nations child welfare is well known, but Weechi is a First Nation-run child welfare agency in northwestern Ontario, licensed by the Ontario government. Weechi has operated since 1982 and is purported to be one of the most progressive in the country. The reporters found that Weechi and agencies like it are assuming more and more responsibility each year, and the reality is they also appear to be failing indigenous children.
APTN was the first to report that of the 178 Indigenous children who have died in connection to Ontario's child welfare system over the last seven years, 147 are tied to First Nations child welfare agencies — or 82.5 per cent.
After working quietly for months gathering documents, speaking to foster parents, children in care and other stakeholders, Jackson and Crozier made their way to northern Ontario. There they found sources who risked their livelihoods, homes and connections to their homelands in order to speak out about their experiences with the agencies.
The reporters were able to gain the trust of their subjects including a 15-year-old boy called 'Daniel' who has been in care most of his life. 'Daniel' has a congenital shoulder blade deformity that could have been successfully treated when he was young. His medical records prove that Weechi had known about his deformity since he was four years old yet failed to provide him with proper medical treatment.
They met Autumn Windego who grew up in care and took a position as a case worker with Weechi to try to help children like herself. Once inside as a worker, Autumn found the agency was badly mismanaged but the complaints she filed went nowhere. After speaking out, she was threatened with eviction and banishment from Rainy River where she lives with her husband and their three children.
There are more children in foster care today under the customary care model than there were at the height of the residential school era. There has been little improvement in the system since then. Child advocates say the problem is that the model remains the same: it is not focused on prevention and intervention.
After the first stories on 'Daniel' were published, Weechi was pressured into taking a more active role in getting him the proper medical treatment needed to hopefully correct his medical condition. By the end of December, a number of families with children in care were reunited and several investigations were launched, including one by the Ontario government investigating every child reported on by the APTN team. Those investigations are still ongoing.
Kenneth Jackson is a crime reporter and television producer in Ottawa, Ont. with nearly two decades in the business. He got his start in community newspapers before joining the Ottawa Sun in 2007 where he worked the police beat. In 2011, Jackson joined APTN to break the Bruce Carson scandal. The former senior aide to Prime Minister Stephen Harper tried using his contacts in the federal government to sign water deals with First Nations. The RCMP would charge Carson with influence peddling based on APTN's reporting. The case would make it all the way to the Supreme Court of Canada, which upheld his conviction in 2018. In recent years, Jackson has focused, almost exclusively, on the child welfare system in Ontario. He received the 2020 Press Freedom Award (Canadian chapter) for his fight to shed light on systemic injustices. He also received a Michener Award nomination in 2019, as well as a Canadian Association of Journalists award in 2018 for his work.
Cullen Crozier is a video journalist and documentary producer with APTN Investigates. He is Gwich'in, Dene and Métis based out of his home community of Somba K'e, Denendeh (Yellowknife, NT). Cullen's work focuses on injustices facing Indigenous people in Canada, he has reported on the forced sterilization of Indigenous women in Saskatchewan, the forgotten residential school survivors of Newfoundland and Labrador and the ongoing child welfare crisis in Ontario. His documentaries have been recognized by the Canadian Association of Journalists, Amnesty International, the Native American Journalists Association and the Academy of Canadian Cinema & Television.
Honourable Mention
House of Horrors: Hamilton's Rosslyn Retirement Residence
Steve Buist, Katrina Clarke, Joanna Frketich
The Hamilton Spectator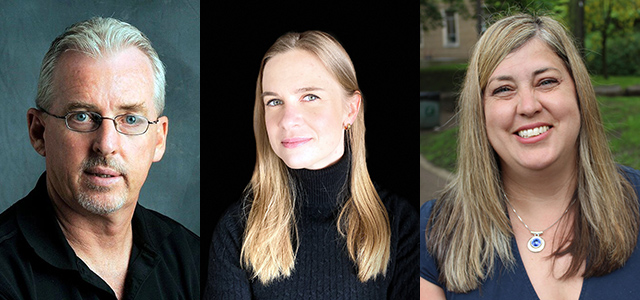 The vast majority of COVID-19 deaths in Canada have occurred among the elderly in long-term care facilities, with Canada having the worst record in this area among the world's wealthy countries. Special investigative reporting in The Hamilton Spectator in 2020 provided a searing, sickening examination of a major reason why.
In a series of articles titled "House of Horrors," the reporters' exposure of what happened in Hamilton's Rosslyn Retirement Residence revealed one of the most shameful chapters in the city's history — and showed why Canada's long term care facilities are regarded by many experts as a national disgrace.
The site of Hamilton's deadliest COVID outbreak was a 64-bed retirement home owned and operated by the Martino families. They also operate seven other retirement homes and residential care facilities in Hamilton.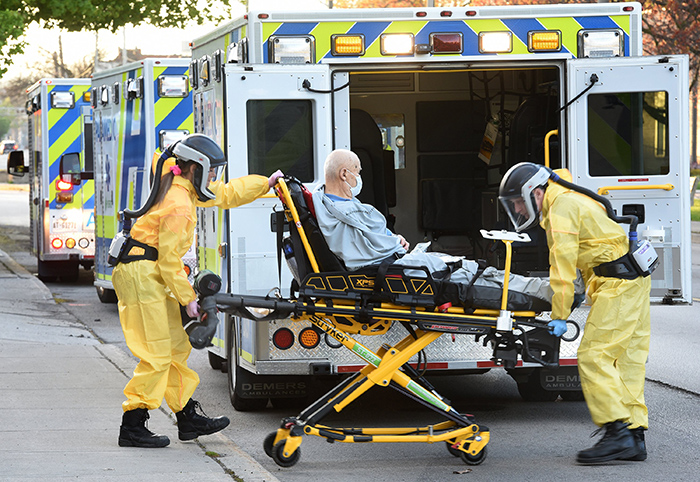 The Rosslyn Retirement Residence was evacuated last May 15 with 64 of 66 residents sent to hospital. All but two had COVID. The death toll of 16 residents at the Rosslyn accounted for more than one-third of all COVID deaths in the city.
Investigative journalists Katrina Clarke and Steve Buist, along with health reporter Joanna Frketich, brought the injustices at the Rosslyn's "House of Horrors" to light.
Buist had been covering the Martino family, which owned and operated the Rosslyn, and their trail of destruction for decades. In 2003, they were responsible for the largest long-term care home bankruptcy in Ontario's history which left taxpayers on the hook for $18 million.
Buist's reporting in 2020 revealed horrendous conditions at the Rosslyn, including bedbugs, escaping dementia patients and botched medication administration. Joanna Frketich dug into the shocking news that a Rosslyn patient ill with COVID-19 was inadvertently left behind during the evacuation and went without care for 18 hours.
Katrina Clarke reported on the case of nurse, Ashley Jenkins, who blew the whistle on the conditions at the home and paid the price by losing her job at the temp agency that had hired her.
The Retirement Homes Regulatory Authority (RHRA) revoked the Rosslyn's licence in the wake of the Spectator's investigation, and other Martino-owned homes saw their licences stripped in the months that followed.
At a time when the spotlight in Ontario was on the province's failure to protect vulnerable seniors, The Hamilton Spectator team — Clarke, Buist and Frketich — exposed one of Canada's most abhorrent examples of neglect.
Steve Buist is an investigative reporter and feature writer at the Hamilton Spectator. Buist has won four National Newspaper Awards and been nominated for an NNA seven other times. He's also been named the Canadian Association of Journalists' Investigative Journalist of the Year three times, been named Ontario's Journalist of the Year five times, and was the first Canadian winner of the Hillman Prize. In 2014, Buist was the winner of one of the world's most prestigious cancer journalism awards as he earned the Best Cancer Reporter Award from the European School of Oncology.
Katrina Clarke is an investigative reporter and daily news reporter at the Hamilton Spectator. Clarke won the Canadian Association of Journalists award for outstanding investigative journalism in the community media category for her 2019 reporting on vaccination policies in New Brunswick schools. She was nominated for an Atlantic Journalism Award for her 2018 reporting on secret teacher misconduct in New Brunswick. She was selected as the Gordon Sinclair Foundation's journalism fellow in 2018 and she was the sole Canadian journalist accepted in the Fellowships at Auschwitz for the Study of Professional Ethics (FASPE) program in 2016.
Joanna Frketich is a health reporter with more than 20 years' experience at The Hamilton Spectator. Her health reporting has won numerous Ontario Newspaper Awards including beat reporting and journalist of the year. She has also been a finalist at the National Newspaper Awards and a former Canadian Association of Journalists nominee. Her Hamilton investigations have revealed past dysfunction among cardiac surgeons, dangerously low vaccination rates, students increasingly failing math standardized testing and hospital overcrowding.