2016 Hillman Prize for Broadcast Journalism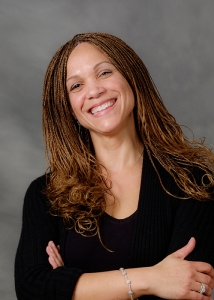 Melissa Harris-Perry
MSNBC (2012-2016)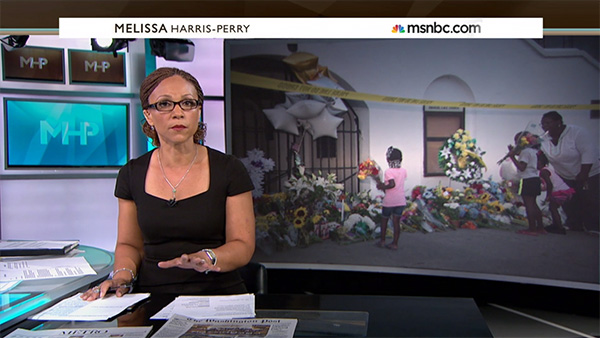 From 2012-2016, The Melissa Harris-Perry Show was home to intelligent conversation and insight on MSNBC, featuring the kind of voices you seldom hear on Meet the Press, or Face the Nation. If the home of the conventional wisdom is Meet the Press, the home of the unconventional wisdom was the Melissa Harris-Perry Show.
The show chronicled the nascent Black Lives Matter movement, and fostered a national discussion on racist policing. The show also set itself apart with its deep and multifaceted coverage of women's issues ranging from anti-abortion violence to the struggles of black female athletes.
For its devoted fans, "nerdland" was more than an intellectually stimulating talk show, it was an affirmation of black, young, and left-wing voices that are too often shut out of mainstream opinion journalism. Activist and frequent guest Cherrell Brown credited the MHP Show with giving her the space to be "unapologetically black" on television, a rare opportunity in a media landscape dominated by white men. 
Melissa Harris-Perry is the Maya Angelou Chair at Wake Forest University. There she is the Executive Director of the Pro Humanitate Institute and founding director of the Anna Julia Cooper Center on Gender, Race, and Politics in the South. The Cooper Center is acting as administrator of the Collaborative to Advance Equity Through Research, a voluntary affiliation of institutions in the United States committed to taking meaningful action to support and improve research addressing the lives of women and girls of color, through 2020. The Collaborative currently has more than 40 members with a collective commitment of more than $60 million.
Harris-Perry is the author of the award-winning Barbershops, Bibles, and BET: Everyday Talk and Black Political Thought, and Sister Citizen: Shame, Stereotypes, and Black Women in America.
Harris-Perry received her B.A. degree in English from Wake Forest University and her Ph.D. degree in political science from Duke University. She also studied theology at Union Theological Seminary in New York. Harris-Perry previously served on the faculty of the University of Chicago, Princeton University, and Tulane University.
In April 2016, Harris-Perry joined ELLE.com as editor-at-large. In this role, she will focus on the intersection of race, gender, politics, and even fashion, telling the often-overlooked stories of women and girls of color.