2017 Hillman Prize for Newspaper Journalism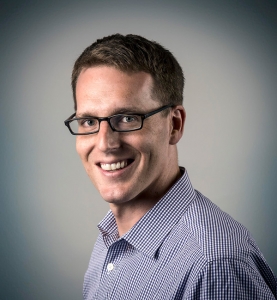 David Fahrenthold
For reporting on the Trump Foundation and 2016 presidential election
The Washington Post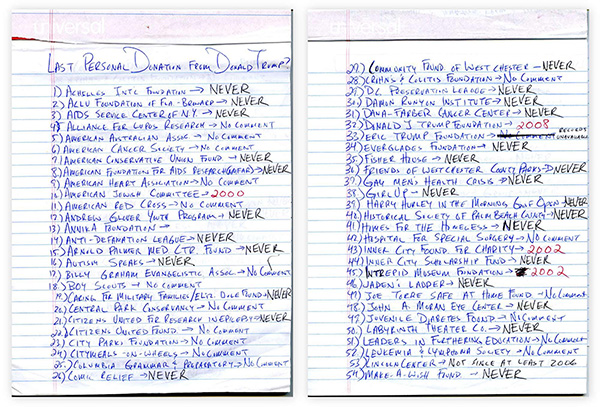 David Fahrenthold received our monthly Sidney Award in October 2016 for his stunning series of scoops about Donald Trump's mismanagement and misrepresentation of his charitable giving through his personal foundation and his lewd and abusive comments about women on the 2005 Access Hollywood tape. Now he has been chosen for our annual Hillman Prize, as well as the 2017 Pulitzer Prize.
Fahrenthold's work demonstrates the value of investigative reporting – exposing lies, bringing facts to light, and sparking national debates. The facts he uncovered were discussed widely and reported on by other media outlets, and his exhaustive reporting profoundly influenced the presidential campaign.
In January 2016, Trump skipped the GOP debate hosted by Fox News to hold a charitable event in Iowa for veterans. Trump announced the event had raised $6 million in one hour, an amount that supposedly included a $1 million donation from Trump himself. Fahrenthold, curious to know if the money raised was actually given out to veterans, began reporting what he thought would be one simple story, but, in fact, led to a series of exclusive stories about Trump's philanthropy.
For years, Trump presented himself as an "ardent philanthropist," but Fahrenthold's reporting found little evidence to support those claims. Instead, he found The Donald J. Trump Foundation distributed only a fraction of the $6 million raised, but the national media attention that resulted from Fahrenthold's story pressured Trump to give the rest of the money away. Fahrenthold's reporting led to other discoveries including the fact that Trump's Foundation was not legally set up to solicit donations from the general public, which it had been doing for years, and the New York State Attorney General subsequently ordered the foundation to cease fundraising. Fahrenthold also exposed that Trump used the foundation's money for self-dealing such as paying $10,000 for a portrait of himself and using $258,000 to settle legal problems for his businesses.
In addition to his reporting on Trump's philanthropy, Fahrenthold also broke the story of Trump boasting about sexually assaulting women. Fahrenthold received an anonymous tip about the 2005 Access Hollywood tape and his story went live online at The Washington Post first and became the newspaper's most concurrently viewed article. Fahrenthold's scoop of the shocking, degrading, and offensive language Trump used to describe women led to widespread public outrage and prominent Republican politicians withdrawing their support.
Fahrenthold's reporting was the result of weeks and weeks of digging, calling sources, combing through documents, receiving tips from anonymous callers, and using Twitter to discover new information.
Fahrenthold's reporting shows the power of a single investigative reporter, and his loyal social media army, to uncover wrongdoing that everyone else overlooked.
David Fahrenthold covers the Trump Organization and President Trump's charitable giving for the Washington Post. He has worked at the Post since 2000, and has covered beats including the D.C. police, the environment, New England, Congress and the federal bureaucracy. In 2016, he wrote extensively about President Trump's promises to donate to charity, and his apparent misuse of a personal charity, the Donald J. Trump Foundation. Fahrenthold is 39 and lives in Washington, D.C.