2020 Hillman Officers' Award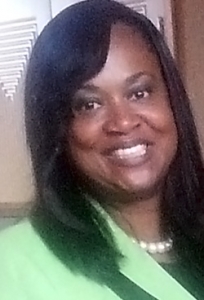 The nearly 50,000 UAW members who stood up and took on General Motors in a strike that lasted for 40 days
Kenyetta Jones, UAW member for 34 years, Local 14 from GM Powertrain in Toledo, Ohio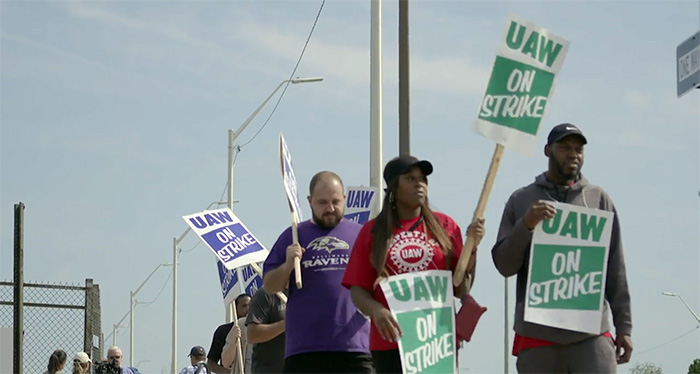 In the 70-year history of the Hillman Prizes, on a few occasions, the officers have elected to honor a person or group who played a major role embodying the ideals cherished by Sidney Hillman. These individuals have included extraordinary people such as Eleanor Roosevelt, Studs Terkel, Rev. Dr. Martin Luther King Jr., and Harry Belafonte.
This year, the officers would like to give this special acknowledgement to the nearly 50,000 UAW members who stood up and took on General Motors in a strike that lasted for 40 days. The UAW led the effort in over nineteen states and dozens of communities. The UAW's board approved the largest strike benefits in their history.
Workers were frustrated by the large number of temporary workers employed at GM who had no path to full-time status and top pay. It used to take eight years for new GM workers to get to the top of the pay scale, which was unfair and unpopular. The union achieved a shortening of the time it took for new GM workers to move from temporary to permanent status and ultimately top pay. The UAW also won an increased voice in day to day operations on the floor and approval authority before GM can add temporaries and reduce seniority member jobs. In addition, GM was demanding that workers pay a much larger share of their health insurance costs despite enormous company profits — which was defeated.
The results included the largest ratification bonus ever as well as general wage increases and bonuses throughout the life of the agreement. Workers also wanted the profit-sharing bonus arrangement to be shared more fairly with UAW members. And skilled tradesman wanted to restore the integrity of their classifications — which was achieved.
In addition, the union wanted investments in new products at GM plants, securing jobs which were denied by the company prior to the strike. This included significant investment in alternative propulsion electric vehicles.
In the end, thousands of jobs were preserved in union plants and thousands of new ones were created in places like Springhill, Tennessee, making a lie to the idea that union auto jobs were not possible in states like Tennessee. In fact, new members have now been hired in nearly all facilities.
We honor these brave and united auto workers for standing up for ALL working people.  And we hope it is a sign of what is to come for all workers — now suddenly recognized as "essential" due to the coronavirus pandemic. But they have been there all along. When workers unite and fight for the pay, sick leave and fair treatment they deserve, they can win.
Watch the Video