2023 Hillman Prize for Book Journalism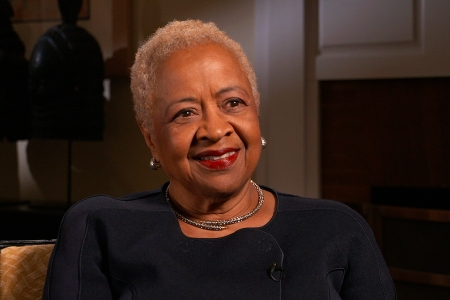 Margaret A. Burnham
By Hands Now Known: Jim Crow's Legal Executioners
W. W. Norton & Co.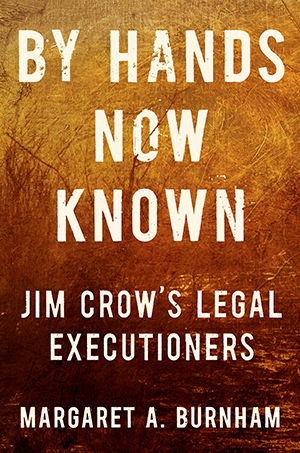 By Hands Now Known is a paradigm-shifting investigation of Jim Crow–era violence, the legal apparatus that sustained it, and its enduring legacy.
If the law cannot protect a person from a lynching, then isn't lynching the law?
Renowned legal scholar Margaret A. Burnham challenges our understanding of the Jim Crow era by exploring the relationship between formal law and background legal norms in a series of harrowing cases from 1920 to 1960.
In her sweeping analysis, Burnham addresses rendition, by which states make claims to other states for the return of citizens; transportation and mobility, stemming from bus drivers, police, and fellow riders victimizing Black soldiers during World War II; and abduction, because, she writes, Jim Crow "erased the crime of kidnapping from the codebooks where the victims were Black," with Southern states failing well into the 1960s to prosecute kidnappers. Burnham also covers "the other half of the story" — fighting back. She reveals the robust resistance before the civil rights movement: demonstrations, civil lawsuits, petitions, the Black press, and the key role Black women's creative defiance of Jim Crow played in undercutting the legitimacy of the system.
In Fall 2022, CRRJ released its groundbreaking Burnham-Nobles Digital Archive of 1,000 cases of previously undocumented racial homicides between 1930 and 1955 in conjunction with the publication of By Hands Now Known. Researchers, primarily Northeastern Law and other university graduate students, used newspaper accounts, court testimony and rulings, and coroner's reports, and traveled across the country for interviews with surviving witnesses, family, and clergy.
Burnham brilliantly examines why these murders went unpunished. She explains how Jim Crow laws and practices transported the norms of slavery into the American criminal justice system, and how they were sanctioned by the Supreme Court in Plessy v. Ferguson, creating a "national legal system that endorsed and sustained a missionary commitment to a future of perpetual white rule." The violence was no accident, she argues.  By solidifying white male domination and repressing Black political participation, it "sustained Jim Crow for over half a century."
By Hands Now Known focuses on the 20th century but is acutely relevant to today. Burnham probes arguments for reparations, apologies and truth proceedings that could further recover this history and allow communities to confront it and to reform legal structures tainted by the legacy of Jim Crow.
The book is shocking and eye-opening, revealing the limitless ways that the Jim Crow legal system allowed everyday white people to intimidate and murder everyday Black people as a way to maintain the status quo. 
By Hands Now Known is part of a long tradition of Hillman Prize-winning works on civil rights and racial justice. Burnham's scholarship underscores the corrosive effect of impunity on the rule of law and the power of ordinary people to fight for their own liberation.
Margaret A. Burnham, university professor, is the founding director of the Civil Rights and Restorative Justice Project (CRRJ) at Northeastern University, which investigates racial violence in the Jim Crow era and other historical failures of the criminal justice system. CRRJ serves as a resource for scholars, policymakers and organizers involved in various initiatives seeking justice for these crimes. She is an internationally recognized expert on civil and human rights, comparative constitutional rights, and international criminal law, and has been a staffer for the Student Nonviolent Coordinating Committee, civil rights lawyer, defense attorney, and judge. Nominated by President Biden, she is cochair of the federal Civil Rights Cold Case Records Review Board, an independent agency tasked with examining unsolved murders of African Americans between 1940 and 1979. She lives in Boston, Massachusetts.