2017 Hillman Prize for Broadcast Journalism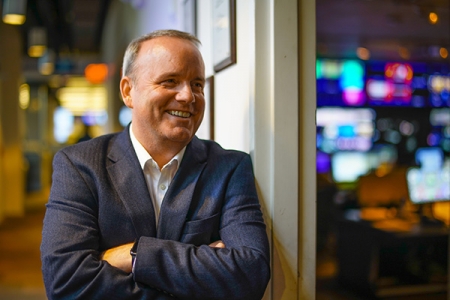 Brendan Keefe
WXIA-TV, Atlanta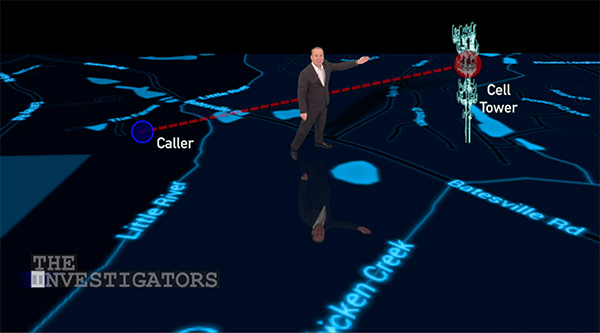 In an emergency, minutes and seconds matter. The faster emergency crews can reach a caller, the quicker they can help save lives. Delays in response time are a matter of life and death.
In Brendan Keefe's report, Dying for Help for 11 Alive Atlanta, he uncovered specific problems with the nation's emergency response system and revealed how system failures contributed to people losing their lives. Keefe discovered when people dialed 911 from their cell phones, in too many cases dispatchers were unable to properly identify the caller's location and get help to the scene in time.
Keefe's investigative reporting showed two separate cases where a woman and a man drowned in their sinking cars after dispatchers could not pinpoint their location. The reason, Keefe explained, was that only the address of the cell phone tower showed up for the emergency dispatcher or the call was routed to the wrong jurisdiction, leaving the dispatcher unable to locate the exact location of the call on their map. Keefe's reporting found that the nation's emergency response system relies on 20-year old technology, and the GPS coordinates of a cell phone do not automatically appear on the dispatcher's screen.
The content of Keefe's story is chilling, and at times infuriating, to watch. With real-life examples, high-quality graphics, and a focus on storytelling, Keefe publicized a system's failure in Atlanta that has deadly consequences and national significance.
His ongoing reporting on this issue made the public and policymakers aware of a problem that urgently needed to be solved. His coverage led to the story being picked up by local and national media including USA Today, The Today Show, and John Oliver's Last Week Tonight.
More impressively, Keefe's story resulted in changes in policy and technology. The FCC notified 911 call centers to expand their maps so they could identify calls in neighboring jurisdictions. Georgia's Governor finally assigned 15 members to the state's 911 Advisory Committee, after Keefe called out the Governor for not setting up the legally-required committee. And two inventors who saw Keefe's story created an innovative tech solution, called LaaSer, to solve the routing and location problems. One of the two big handset manufactures has now adopted the technology and the life-saving 911 location service will be available on cell phones this year.
Keefe's reporting was the result of a two-year investigation, where he worked solo shooting footage, as well as researching, producing, photographing, and editing the stories. It's an investigation that explores the intersections of health, politics, and technology. By digging deep, asking the right questions, and sticking with the story, Keefe publicized a broken system with grave consequences. The solutions that have already been generated are expected to save thousands of lives.
Brendan Keefe is the Chief Investigator for WXIA-TV, leading Atlanta's national-award-winning 11 Alive Investigators.
Brendan's investigative work has been honored with the Peabody Award, the duPont Silver Baton, three National Murrow Awards, the American Legion Fourth Estate Award, the Atlanta Press Club Excellence Award for Investigative Reporting, and more than 65 regional Emmys including recognition for his photography and video editing.
He has reported for news stations in Georgia, Ohio, Florida, Texas, Michigan, Connecticut, Illinois, and New York City. Brendan has served as a war correspondent embedded with US Army troops in Iraq, covered a dozen hurricanes, and he created the first all-digital tapeless news story in 1996.
Brendan works as a multi-skilled journalist – researching, photographing, producing, writing, and editing his own investigations primarily alone. He also serves in a corporate position as the lead trainer for TEGNA Media's MSJ program, sharing his skills with a dozen other trainers and content creators at 46 television stations across the nation.